College Basketball Extra | Ten players you don't know but should – Champaign/Urbana News-Gazette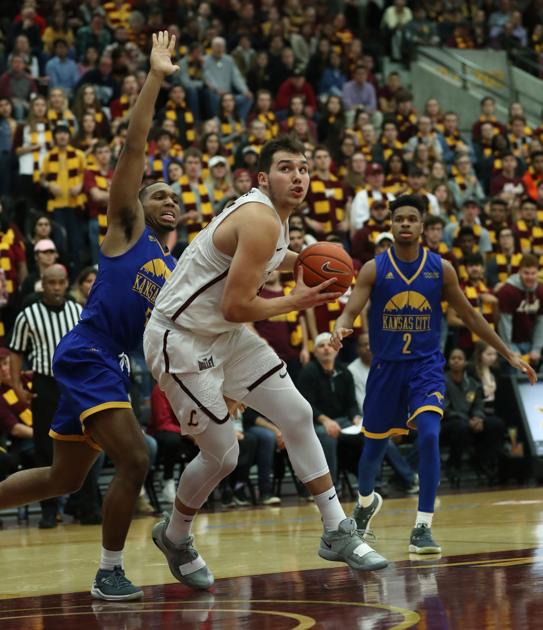 Last week's list of the top returning players in college basketball included a couple of lesser known stars. This week? Our college basketball writer goes all in and highlights 10 returning players who aren't household names — at least not yet:
1. Jhivvan Jackson, UTSA
Only Marquette's Markus Howard scored more points per game last season than Jackson. The Roadrunners' 6-foot guard put up 26.8 points per game on the back of attempting an NCAA-leading 342 three-pointers (35.4 percent of which he made).
2. Jayden Gardner, East Carolina
There were 65 power forwards ranked ahead of Gardner in the Class of 2018 per 247Sports. Simply put, East Carolina got a steal with the in-state 6-foot-7, 235-pounder. Gardner averaged 19.7 points, 9.2 rebounds and 2.2 assists (all career highs) in 2019-20.
3. AJ Green, Northern Iowa
Green stayed home to play for the Panthers, which surely endears him to all of Cedar Falls, Iowa. The reigning Missouri Valley Player of the Year saw his scoring jump nearly five points per game in 2019-20 to 19.7. That came with his three-point efficiency climbing to 39.1 percent.
4. Terrell Brown, Arizona
The question for Brown will be how he fares in the Pac-12 after lighting teams up in the Western Athletic Conference the past two seasons at Seattle. Still, the 6-1 guard is coming off a season where he put up 20.8 points, 6.2 rebounds and 4.8 assists per game.
5. Jordyn Adams, Austin Peay
It's not just the Terry Taylor show in Clarksville, Tenn. The Governors have easily the best 1-2 punch in the Ohio Valley Conference. Adams had a breakout freshman season for Austin Peay, averaging 17.4 points, 3.2 rebounds and 2.1 assists with a 42/38/79 shooting slash.
6. Matt Bradley, Cal
The combination of Cal being a train wreck for a power program and also existing in "Pac-12 After Dark" TV territory means that, yes, Bradley can fly under the radar. The 6-4 guard is one of those top-100 recruits you've never heard of that produces throughout a four-year career.
7. Cameron Krutwig, Loyola Chicago
Given Krutwig's path from Jacobs High School to Loyola, you might have heard of the Ramblers' big man. Probably remember him from the 2018 Final Four, too, but the 6-9 center, who averaged 15.1 points, 8.1 rebounds and 4.2 assists in 2019-20, still deserves more pub.
8. Fatts Russell, Rhode Island
The combination of Russell withdrawing from the NBA draft and Malik Martin, Jaley Carey and Makhi and Makhel Mitchell getting their transfer waivers approved greatly increased the Rams' ceiling in 2020-21. It starts with Russell, though, who had a standout junior year.
9. Brady Manek, Oklahoma
Manek's more than passing likeness to Larry Bird took a hit when the Oklahoma forward cut his long hair. The blonde mustache lives on, though. But it's not just the classic look, though. Manek has improved in nearly every statistical category every season with the Sooners.
10. Blake Francis, Richmond
This is really just an opening to talk about the Spiders. Richmond was looking to be the trendy pick to jump to the top of the Atlantic-10 in 2020-21. Rhode Island and Dayton might have something to say about that, but Francis, a Wagner transfer, will keep the Spiders near the top.