Washington Football Team tops list of winners from NFL's opening Sunday – NFL.com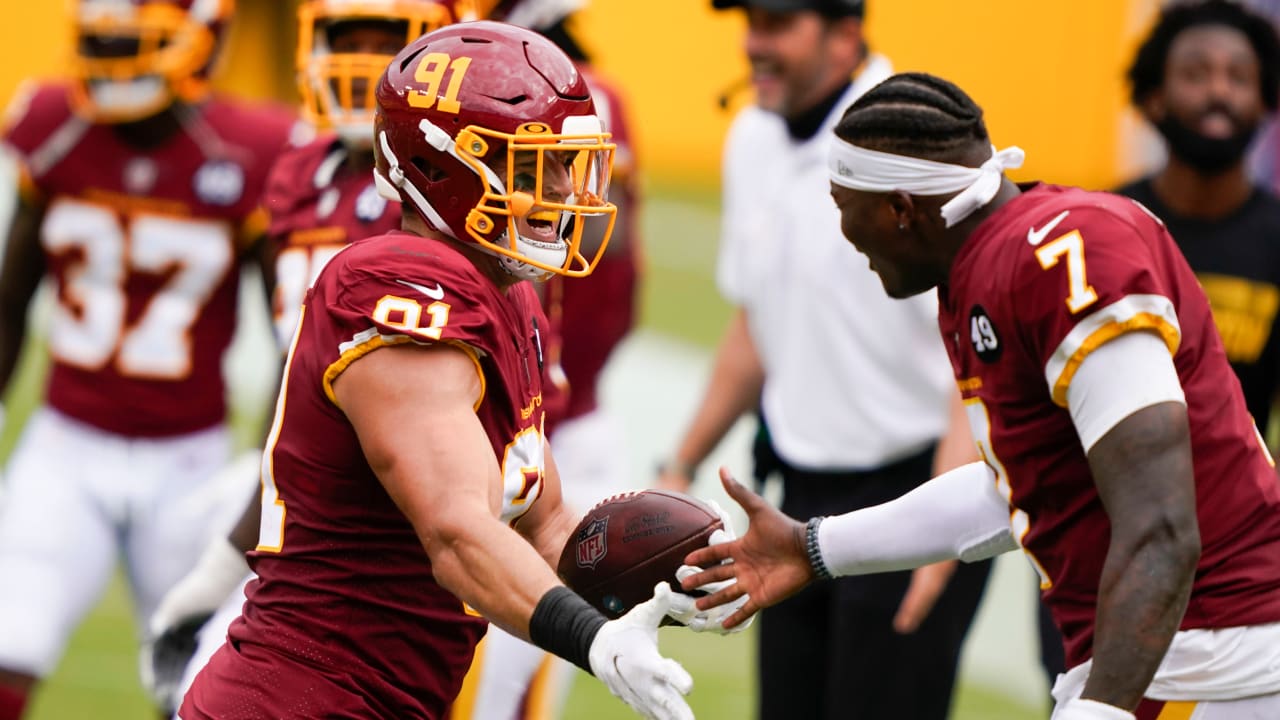 New coach. New team name. New team president. New culture. New result — and it was glorious to watch.
Ron Rivera was the right guy at the right time to add credibility, class and toughness to an organization that needed all of the above. And for the new guy to win his first game — while battling cancer, after falling down 17-0 — is storybook stuff. After spotting the reigning NFC East-champion Eagles a three-score advantage, Rivera's Football Team authored the final five scoring drives in a stunning 27-17 comeback win.
With Philadelphia's offensive line banged up, Washington's loaded defensive line repeatedly battered Carson Wentz, sacking him eight times and spooking him even more. I love Wentz, but he was dreadful on Sunday. The Football Team's D-line overwhelmed the Eagles quarterback, physically and mentally. And it was no fluke. No matter what people thought about Washington's prospects in Year 1 of the Rivera era, everyone knew the team boasted immense talent on the defensive front. Old faithful Ryan Kerrigan led the charge with two sacks, but newbie Chase Young made the kind of impact a generational talent is supposed to make with 1.5 sacks and a forced fumble.
I was thrilled for Dwayne Haskins to open his sophomore campaign with a win. Last year wasn't his fault. On Sunday, the quarterback got off to a slow start, but rocked steady, didn't turn the ball over, gave an inspirational halftime speech as Rivera was receiving a precautionary IV and guided Washington to its first division win since October of 2018.
This was a strong statement following a tumultuous offseason for this franchise. This was a sign that things are going to be different under Rivera — and Washington is going to be tough, week in and week out.