NFL Week 2: What I loved, liked and loathed about Sunday – NFL.com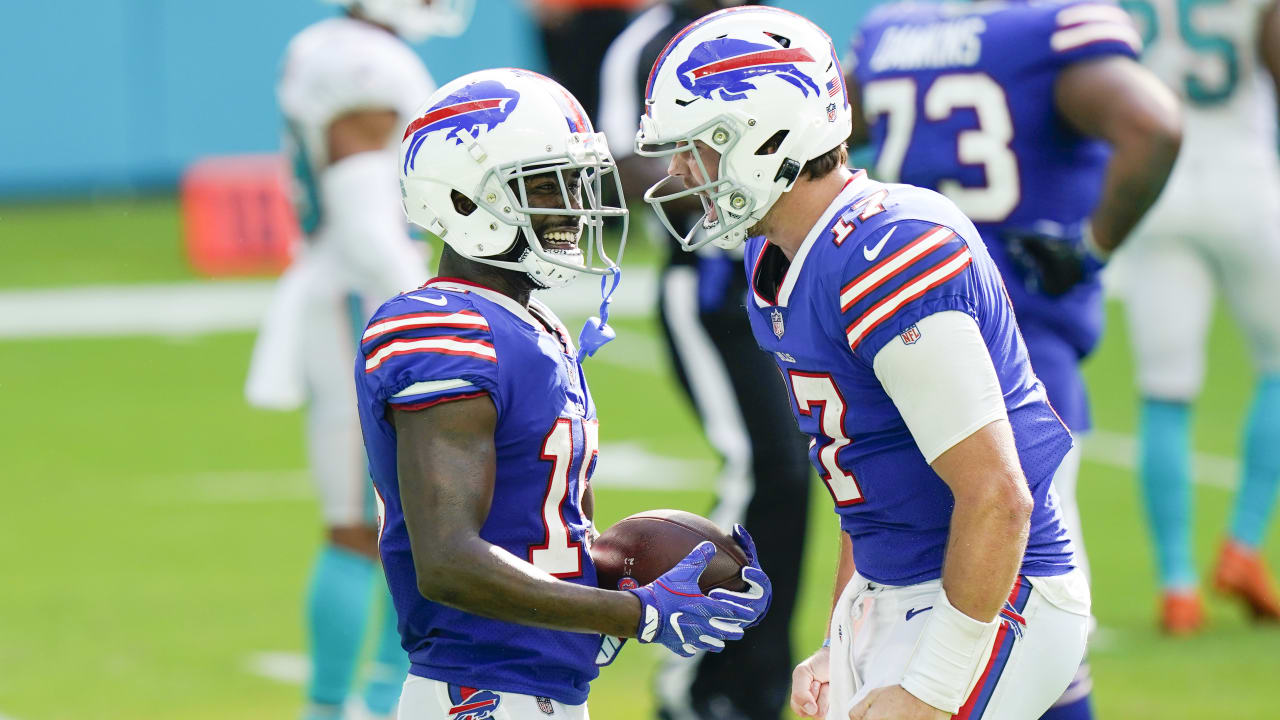 1) Josh Allen silencing his critics
I've never understood the Josh Allen haters. And now, for the second straight week, they need to crawl back into their hole.
Allen keeps setting personal bests while the Bills keep taking care of business in a season that began with high expectations for the quarterback and the team. After recording his first 300-yard passing game in the season-opening blowout of the Jets, Allen logged his first 400-yard game in a 31-28 win over the Dolphins. In fact, Allen became the first QB in Buffalo's franchise history to throw for 400 yards and four touchdowns without an interception. And he did so against a well-coached division rival with a strong secondary. Through Sunday, Allen leads the NFL with 729 passing yards, simultaneously boasting a sparkling 6:0 TD-to-INT ratio and a surgical 70.4 percent completion rate. Surprised? You shouldn't be.
The No. 7 overall pick from 2018 has a rocket arm, dangerous legs and a spectacular work ethic. After showing flashes as a rookie, Allen blossomed in Year 2, helping Buffalo nab a wild-card slot by routinely answering the bell in the clutch (SEE: four fourth-quarter comebacks and five game-winning drives, both league-highs). Now he's taking the next step to stardom, thanks to his continued growth — and GM Brandon Beane's brilliant trade.
Beane and head coach Sean McDermott have done a spectacular job in building the team around their franchise signal-caller. And no single move currently shines brighter than the March acquisition of Stefon Diggs. Buffalo gave up a lot in the deal with Minnesota, including a first-round pick, but the Bills received a true No. 1 receiver, as evidenced by Diggs' prolific effort on Sunday. With eight catches for 153 yards and a touchdown in the three-point win at Miami, Diggs was a game-changer. The trade was a season-changer. The bona fide WR1 takes Allen — and Buffalo — to the next level.
For reasons I still don't entirely get, Allen entered the NFL as a highly polarizing player. But two games into his third season, he's the league's leading passer on the AFC East's only undefeated team. How's the crow taste, critics?
2) Russ cooking at an MVP rate
As I've mentioned many times before in this space, I cringe every time I hear Wilson has never received an MVP vote. Not a single one. As one of the AP voters responsible for this unfortunate fact, I applaud Russ' early effort to hold us accountable through undeniable transcendence.