Wallabies back on full pay but pledge to help Super Rugby mates still on reduced deals – Sydney Morning Herald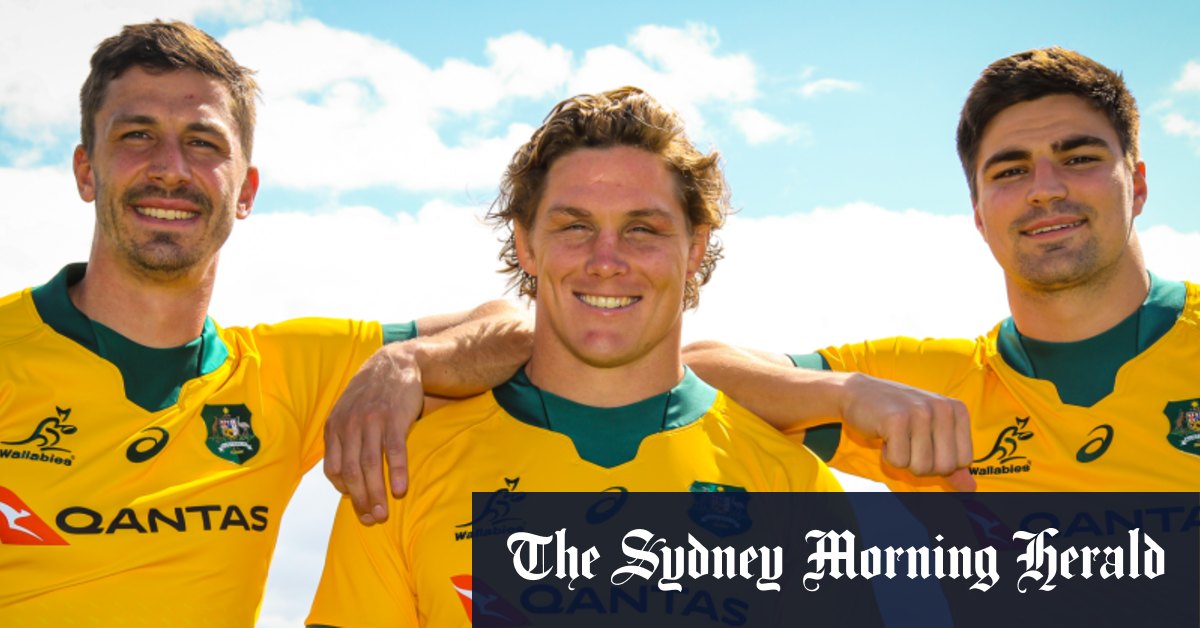 In the latest arrangement, there is greater disparity in terms of pay, based on national representation and whether or not someone is on the radar of Wallabies coach Dave Rennie.
Given Super Rugby AU has finished for the year and the Wallabies are preparing for eight Test matches – two in New Zealand and six in Australia – over the coming months, RA and RUPA recognised the difference in workload between those in the national set-up and others at Super Rugby franchises.
'It's a clear sign of the unity and strength of this group of Wallaby players.'

Justin Harrison
After positive discussions, in a far better spirit than those earlier in the year between RA and RUPA, both parties agreed that all 44 players in the Wallabies squad will be paid 100 per cent of their wages for the rest of the year. Wallabies players departed on Friday afternoon for New Zealand ahead of the first Bledisloe Cup Test on October 11 in Wellington,
If RA had not paid Wallabies representatives their entire salaries for the rest of 2020, players would have been entitled to walk from their contracts but the governing body, with major financial issues of its own, has dug deep to keep the top bracket as happy as possible.
There was a big sigh of relief when players boarded a charter flight from Sydney airport with a September 30 deadline on the horizon.
As for Super Rugby players whose seasons have finished, they will remain on 70 per cent of their salaries until December 31.
There was some concern among the ranks that the two tiers would lead to player disunity but Wallabies players have voted to pool a portion of Test-match payments – understood to be $10,000 per match – and give them to those still on pay cuts.
It is unclear what percentage Wallabies players have agreed on, or what the dollar figure is overall, but it does not change how much money RA spends overall.
RUPA boss Justin Harrison said he was happy to see a united front.
"It's a clear sign of the unity and strength of this group of Wallaby players, their empathy for the rugby ecosystem they are operating in and compassion for the whole playing group," Harrison said. "I think the players have approached it with maturity and unity.
"Super Rugby players recognise the current state of the game and requirement to make these commitments for the benefit of rugby in Australia.
"RUPA would like thank RA for the honest and forthright approach that was founded on the principles of transparency and participation in solving a common problem. RUPA wants to acknowledge the partnership approach that was adopted and in particular Rob Clarke, Adam Foulsham and Hamish McLennan for their co-operation in navigating through this perilous period for Australian professional sport."
Players in recent years on Wallabies tours have pooled together match payments and split them evenly between every member of the party, regardless of whether they played or not.
Loading
Super Rugby players without Wallabies commitments this year will receive a variation letter request in coming days, just like they did when their salaries were trimmed.
There is, of course, a chance that some Super Rugby players will reject the offer and explore options overseas.
However, the redistribution of bonus payments will go some way to appeasing those not involved with the Wallabies.
For the youngsters who have sneaked into Rennie's extended squad, it is a big win, while those who just missed out could feel hard done by.
RA chief executive Rob Clarke was contacted for comment.
Sport newsletter
Sports news, results and expert commentary delivered straight to your inbox each weekday. Sign up here.
Tom Decent is a journalist with The Sydney Morning Herald