Report: Illinois men's basketball to host own event – Champaign/Urbana News-Gazette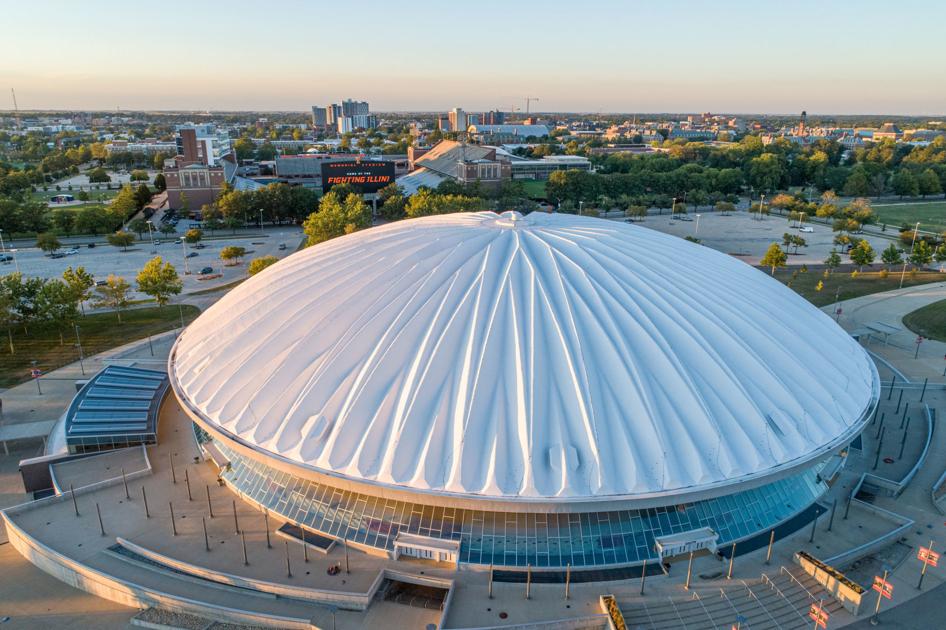 CHAMPAIGN — College basketball scheduling in a normal season can take more than a little tinkering.
Sometimes a team's schedule is set nearly a year in advance. Other times, games are added or finalized in the month leading up to the season. Both situations have happened in the last couple years for Illinois.
But scheduling during an ongoing pandemic? Fluidity becomes the word of the day. Like Monday for the Illini, with both the Emerald Coast Classic being officially canceled and a new Champaign-based multi-team event, first reported by Jon Rothstein of CBS Sports. The newly-announced multi-team event would feature four teams playing three games in a round-robin format from Nov. 25-27 at State Farm Center.
Illinois team spokesperson Derrick Burson said Monday afternoon he could not confirm this multi-team event apparently heading to Champaign — yet.
If Illinois does host a to-be-determined event this season, it would mark the first standalone men's basketball event the Illini will host since the final Illini Classic happened during the 1996-97 season, Lon Kruger's first in charge. Under Lou Henson, Illinois hosted the Illini Classic 11 different times, starting in the 1982-1983 season.
The original 2020-21 Illinois basketball schedule was one of those that was finalized well in advance. Pre-pandemic, of course.
The 20-game Big Ten schedule is still slated to happen, but the Illini had their return game against Arizona postponed last Friday and then officially lost their opportunity against Florida and either Oregon or Iowa State in the Emerald Coast Classic on Monday afternoon.
"The landscape in college basketball has changed dramatically this season when you factor in the coronavirus pandemic coupled with the new scheduling policies implemented by the NCAA," said Maury Hanks, the Emerald Coast Classic's tournament director. "Teams were also concerned about traveling long distances with the threat of COVID-19. We are disappointed because we had an incredible lineup, but we understand the concerns the teams have. All of the teams have expressed a desire to participate in the tournament in the near future."
Illinois last competed in the Emerald Coast Classic during the 2015-16 season. The Illini beat UAB before falling to a ranked Iowa State team on the campus of Northwest Florida State in Niceville, Fla.
"We were looking forward to playing in the Emerald Coast Classic," Illinois coach Brad Underwood said in a statement. "It's a great tournament. We hope to return in the near future."
Illinois hosting its own multi-team event and a regular 20-game Big Ten schedule means Underwood and Co. have to find just four more games for 2020-21. Current NCAA scheduling guidelines permit teams to play up to 27 games this coming season if they participate in a multi-team event.
One of those four games would be the reportedly still-happening-for-now Big Ten/ACC Challenge. Per Stadium's Jeff Goodman, Illinois is also a candidate to replace Rutgers and play Baylor in the Jimmy V Classic in Orlando, Fla., in early December.