Meet the stars of 2020-21 boys' basketball: Urbana's Jermale Young – Champaign/Urbana News-Gazette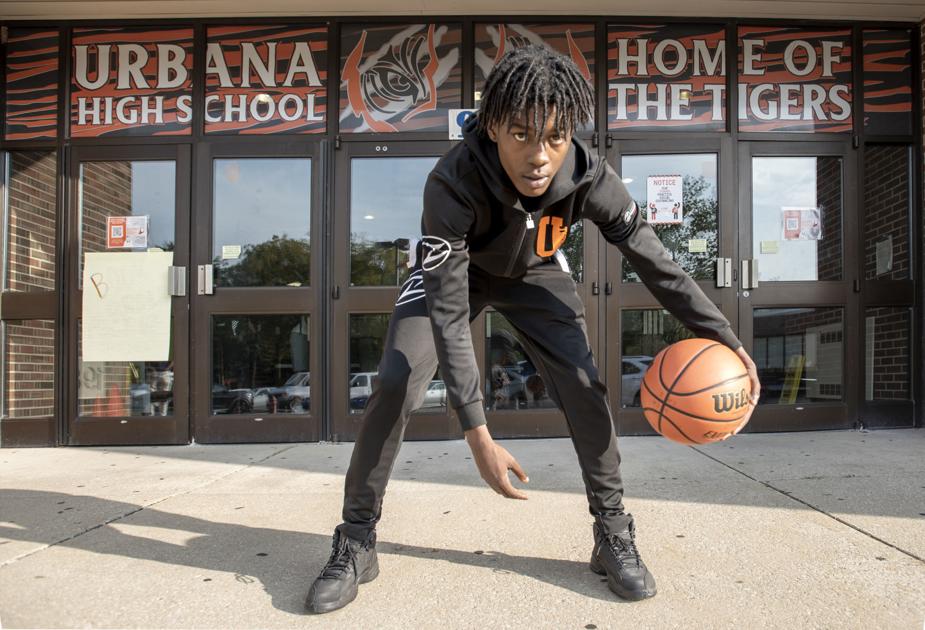 You helped Urbana end its 30-year regional championship drought and have been part of consecutive regional title wins. What does that mean to you?
"Helping Urbana change, I'd say (is most important), because when I was in middle school they were still struggling a little bit. So changing the culture around (the team) took a lot of hard work, but it was worth it in the end. Now our expectations are higher than they were back in the day."
That said, how do you feel about your prep basketball career so far?"It could've been a little bit better, but for the most part, I'm satisfied. It's been going pretty good. Really just free throws in the clutch could've been way better. We missed a lot of free throws in the postseason the last couple years. Other than that, could've gone further, missed a few layups, but it happens. It's basketball."
You mentioned altering the program's culture. How do you feel about your role in that transformation?
"It feels pretty good to be a part of this. It takes everybody to buy in to find something like this, so when everybody buys in, that's when we start winning games again (and) create better culture. It's just a winning spirit around here.
Do you consider the gym lights being turned off and a spotlight placed on each starter before each game to be part of that winning spirit?"I actually saw that when I came to a game my eighth-grade year. I was thinking … I never saw that before."
What has been the high point of your prep career so far?
"Hitting that first regional shot (a buzzer-beating three-pointer against Effingham in 2019). First regional championship in 30 years. That's the high. I'll never forget that."
And the low point?"Last sectional game (against Springfield Lanphier) I didn't really play so well. I was missing a lot of shots I usually hit, (getting) frustrated. So I would say that's the lowest."
What has it been like serving as the starting point guard of a high-octane offense each of the last two seasons?
"It's like once you're the point guard you lead (and) everybody follows around you. You've got to keep everybody happy. So you can shoot the ball anytime, but once you keep everybody else happy then everything flows and makes the game better."
Your team advanced from a 2020 Class 3A regional that included Centennial and Champaign Central. What's it like to be at the top of that Twin City rivalry?"It feels pretty good beating all the Champaign teams, because you know you lose that game, they're never going to forget about it. So you don't want it to be talked about every day and all that. … Probably a few years back, the Central-Centennial games (were comparable). But other than that, no — that's probably the best rivalry I've seen in a while. … I've got to stay evenly keel (in those games) no matter what. All the crowd is loud and stuff, and you've got to stay listening to the coach and keep playing the game, so that helped me a lot. The crowd gets loud and stuff, and you've got to zone out and focus."
Bryson Tatum and Chris Cross
graduated from this team and now are at the Division I level. How does that affect your outlook of the 2020-21 Tigers?
"I don't think my role changes that much. It's pretty much the same thing. We're just adding a few more pieces to fill the holes. But for the most part we've got some pretty good players coming in, stepping up, that have been working all summer, so it should be a good year. … I'm just taking it one day at a time. I'm a little concerned that I might not have a senior year, and that's going to take a toll on me. So I'm very hopeful we have this season."
What do you plan to do if there is no high school basketball season this winter in Illinois?
"I'm probably going to go to a prep school next year and stay for a fifth-year senior year. That's a suggestion. I don't know (where) — we'll just see how the college offers and stuff play out."
How is the college search going?
"Got a few more schools from AAU (film), but pretty much still the same schools contacting me. Millikin, Northern Michigan and Indiana State. And it's slow right now, it's a little slow. But now that we've got college coaches watching our open gym on the camera, it should speed back up soon."
Have you thought about what sort of impact you've made on the Urbana boys' basketball program?"I think I left my mark on Urbana. My goal was to leave here with more than what they had before I came, so as long as I did that, I'm happy."