Renovated Basketball Court Opens at Alexander Park – Bay News 9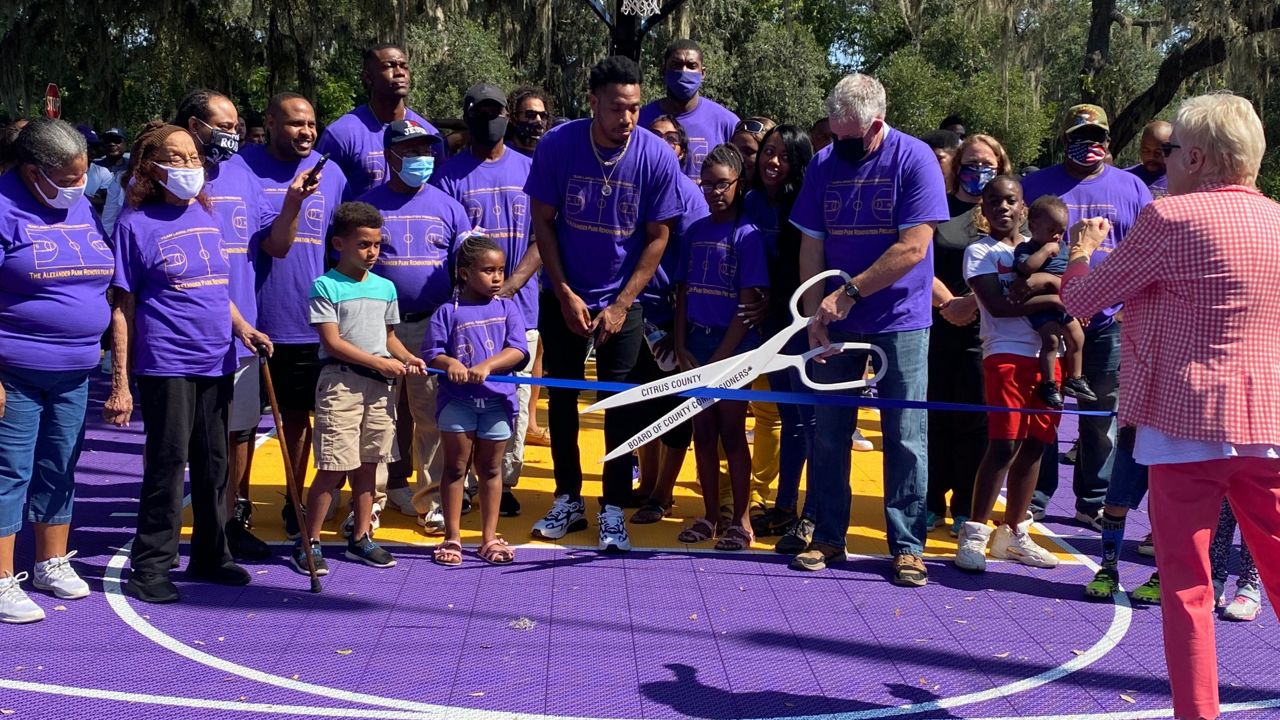 HERNANDO, Fla. – A Citrus County native is giving back to his community.
---
What You Need To Know
Renovated basketball court opens at Alexander Park
Hernando native Dr. Devonte White helped raise funds for the court
White wanted to give people a place to simply have fun
A dedication ceremony was held on Saturday
---
Dr. Devonte White grew up playing basketball at Alexander Park.
"This is something I loved doing since I was a little kid," White said. "Running up and down the courts, no matter what the condition the courts were or how the basketball goals looked, it was great, it was togetherness in the community."
With the help of the Board of County Commissioners, White was able to bring back that togetherness and give kids today a place where they can go to and stay off the streets.
"This is a very special moment I think one for the community and one for Citrus County as a whole," BOCC Chairman Brian Coleman said. "I will tell you that when I first heard from Devonte about this and I approached the Board of County Commissioners about this idea of doing it, I had full support of them."
It felt like the whole neighborhood including some from out of town also came to show their support for the little kid who grew up and wanted to give back to his community and a little game of basketball.
White said his vision for the basketball court was to give kids and basketball lovers a place to come and simply just have fun. He said this was important to him especially right now.
"It's so much craziness going on in the world right now and having this helps," he said. "The basketball doesn't discriminate, doesn't matter what color you are, what's your gender, kids just want to put it in the basketball hoop and that's the biggest reason."
The Alexander Park will now be a place for friendly competitions and White said it will also be a safe haven for the family who may not be able to pay for their child to participate in a summer basketball camp. He added that he's thankful for the grants, donations and the parks and recreation department for the ability to fund this project through.