Townsend Leads Women's Tennis to a Five-Win Day Three at the Texas A&M Fall Invite – KBTX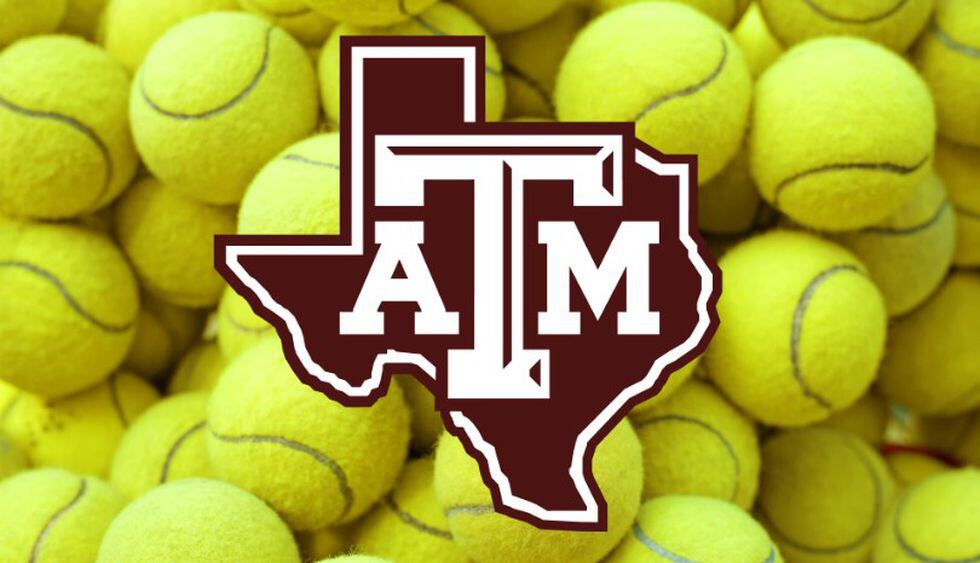 BRYAN-COLLEGE STATION, Texas – Texas A&M women's tennis completed the Texas A&M Fall Invite with five wins on Sunday at the George P. Mitchell Tennis Center. Four Aggies earned singles wins and one A&M doubles team secured a victory on the final day of tournament play.
The final round of the singles competition featured multiple thrilling matches, headlined by Katya Townsend's 1-6, 7-6(3), 6-4 come-from-behind victory against Texas Tech sophomore Nell Miller. On court one, Tatiana Makarova earned a hard-fought 7-5, 6-4 straight set win over Safiya Carrington of LSU. Lucia Quiterio and Riley McQuaid each dominated their singles opponents from Texas State, with Quiterio defeating Rishona Israel-Lewis (6-0, 6-0) and McQuaid conquering Sofia Murcia-Rodriguez (6-0, 6-1).
The Maroon & White challenged the Rice Owls in the final round of doubles play, with Makarova and Jessica Anzo logging a 7-5 victory on court one against the duo of Diae El Jardi and Maria Budin.
Over the weekend, all six competing Aggies recorded at least two wins in both the singles and doubles competitions, with the doubles team of Makarova and Anzo going a perfect 3-0 on the topline to earn the doubles title. A&M earned 12 singles victories and eight doubles wins in the tournament, bringing the team's overall win total from the weekend to 20.
Texas A&M returns to the court in two weeks for the Aggie Halloween Classic, featuring student-athletes from A&M, TCU, Baylor, and Rice. First serve is scheduled for Friday Oct. 30, with action set to conclude on Sunday Nov. 1.
Visit 12thMan.com for more information on Texas A&M women's tennis. Aggie fans can also keep up to date with the A&M women's tennis team on Facebook or on Twitter by following @AggieWTEN.
Texas A&M Quotes
Head Coach Mark Weaver
On the team's performance in the tournament…
"I'm really happy with how these three days played out. We got three competitive days of tennis in, and we wanted to use this information to tell us what we have to work on for the next few weeks. Every player on our team has something new to work on, and that's the name of the game right now. We are always trying to get better, and we know exactly what we have to do to get there."
On Katya Townsend's improvement this weekend…
"She has really been working hard to get her game to the level she wants to play at. Today was a big breakthrough for her. She needed a battle and she needed to be challenged, so pulling out a win in her match today did a lot for her confidence. It's been really encouraging to see her improve this weekend."
Tennis Match Results
Texas A&M Fall Invite
Bryan-College Station, Texas – George P. Mitchell Tennis Center
Singles
Round Two
Tatiana Makarova (TAMU) def. Safiya Carrington (LSU) 7-5, 6-4
Katya Townsend (TAMU) def. Nell Miller (TECH) 1-6, 7-6(3), 6-4
Eden Richardson (LSU) def. Jessica Anzo (TAMU) 6-3, 2-6, 6-0
Lucia Quiterio (TAMU) def. Rishona Israel-Lewis (TXST) 6-0, 6-0
Riley McQuaid (TAMU) def. Sofia Murcia-Rodriguez (TXST) 6-0, 6-1
Olivia Mikkelson (TECH) def. Elise Robbins (TAMU) 6-0, 6-1
Doubles
Round Three
Tatiana Makarova / Jessica Anzo (TAMU) def. Diae El Jardi / Maria Budin (RICE) 7-5
Anna Bowtell / Victoria Smirnova (RICE) def. Riley McQuaid / Lucia Quiterio (TAMU) 6-2
Michaela Haet / Frederica Trevisan (RICE) def. Katya Townsend / Elise Robbins (TAMU) 7-6(5)