"He Will Embarras You": Former Tennis Player Details the Ultimate Challenge One Faces Against … – EssentiallySports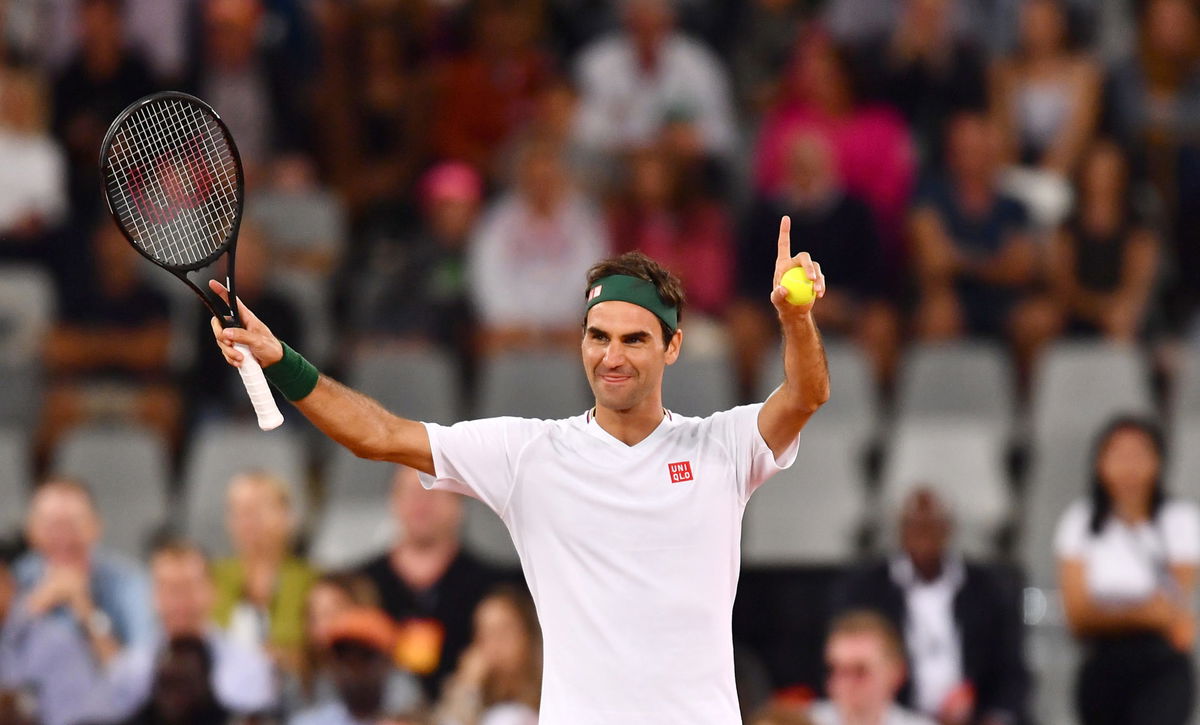 Oklahoma State's Associate Head Coach Scoville Jenkins reveals what it feels like to stand opposite the Swiss maestro in court. Roger Federer, who currently has 20 Grand Slam titles to his name, gave him a good show to remember even after 13 years. In the podcast Court-side with Beilinson Tennis, Jenkins talks about the 39-year-old World No. 4 and their encounter.
"Roger is constantly a step ahead of you and you know it"
To hit the ball over the net and to find him return it to you is a feeling one cannot simply articulate. In an estimable attempt, Cowboys Associate Head Coach shares his experience. He tells David, "The biggest thing with him is… you are playing chess up there with him and he is just constantly a step ahead of you and you know it. You know every shot he hits is to set up the next shot."
Scoville Jenkins met Roger Federer in the first round of the US Open, back in 2007. Where the latter won 6-3, 6-2, 6-4. About playing against Federer, he adds, "And when you are playing him, I am thinking if I don't hit this good enough then I already know what he's gonna do to me… I have watched him do on TV millions of times you know."
Furthermore, he says, "And so you're always feeling like he's out-thinking you, out-playing you, he's a step ahead of you, you are always feeling under pressure like if I don't do something he's just gonna go back into maybe hitting a great forehand cross or up the line, and a slice short to then pull me up the line."
Roger Federer's reign is going to be one of the brightest chapters in the history of Tennis. Just to be his opponent must bring incomprehensible pressure along. "I have to be on the offense. I just felt you go through so much pressure to be able to do something or he will embarrass you." said Scoville Jenkins.
Catch the snippet here:
Really cool to hear @CowboyTennis Associate Head Coach Scoville Jenkins describe what it's like to play @rogerfederer. Entire episode released on Sunday night. Enjoy this snippet! pic.twitter.com/UJXjjc1Mj5

— Court-Side with Beilinson Tennis (@Court_Side_w_BT) October 17, 2020
The Swiss professional has apparently ended his 2020 season in tennis. On the brighter side, he is motivated to not retire until the Tokyo Olympics are held next year.