"Tennis Eternity" – Dominic Thiem Reveals Why Rafael Nadal Dominates at French Open – EssentiallySports
Conversations about athletes and ranks are always intriguing because such topics divert only towards the best of the best. A similar case happened with World No. 3 Dominic Thiem when he was asked about his favorite athletes. In his list of the greats, 'The King of Clay' Rafael Nadal stood at number 4.
Both Thiem and Nadal have won a Grand Slam single's title this year. While the 27 year old Austrian won his first major title at the US Open 2020, the Spaniard won his overall 20th major title and his 13th at the French Open in 2020.
"This is a record for the tennis-eternity": Thiem on Rafael Nadal's 13 titles at the Roland Garros
The pandemic outbreak subdued everything that took place in 2020, but it didn't have any effect on the Spanish great. After his phenomenal win in the finals against World No. 1 Novak Djokovic, Nadal has invented a new level in the game of tennis.
Even though Rafael Nadal was the star of the show, Dominic Thiem also showed some real potential at the Garros. His quarterfinal exit against the Argentinian Diego Schwartzman was difficult to watch. They fought for five hours to reach a 7-6 (7-1), 5-7, 6-7 (6-8), 7-6 (7-5), 6-2 score.
[embedded content]
The Austrian said, "His dominating game on clay and at the French Open say it all – this is surely a record for the tennis-eternity. He has constantly been developing his game," about World No. 2 Rafael Nadal.
"I admired Rafael Nadal when I was a child": Dominic Thiem
The Spanish tennis star is a by-product of discipline, determination, and perseverance. And when the world was in awe of the Swiss maestro Roger Federer, Rafael Nadal was accepted as his only vial counterpart. Their rivalry continues to be one of the greatest in the world of sports.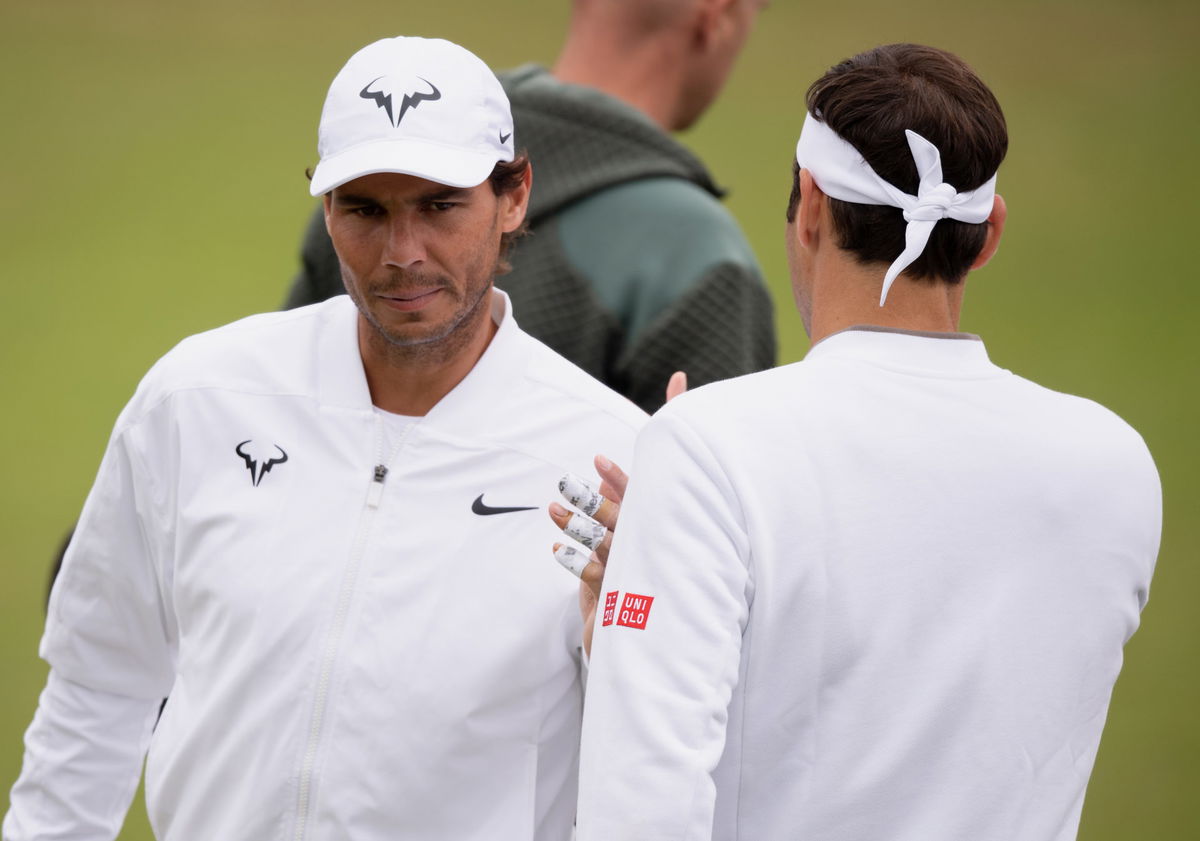 His 86 career titles and humble bearings have inspired generations of people both in and outside of the tennis culture. The Austrian professional is one of the many.
"We get along well, I admired him when I was a child. He is a totally easy going guy, always friendly and helpful."
Rafael Nadal will next participate in the 2020 Rolex Paris Masters 1000 in France. He is the top seed as well as the favorite of the event; however, the tournament will be conducted behind closed doors. Fortunately, there is a lot of tennis left in him for the world to watch and learn.
Also Read: Does Rafael Nadal Have the Best Chance to Win Rolex Paris Masters Title in 2020?