College football scores, NCAA top 25 rankings, Week 9: Alabama, Notre Dame, Oklahoma pick up easy wins – CBSSports.com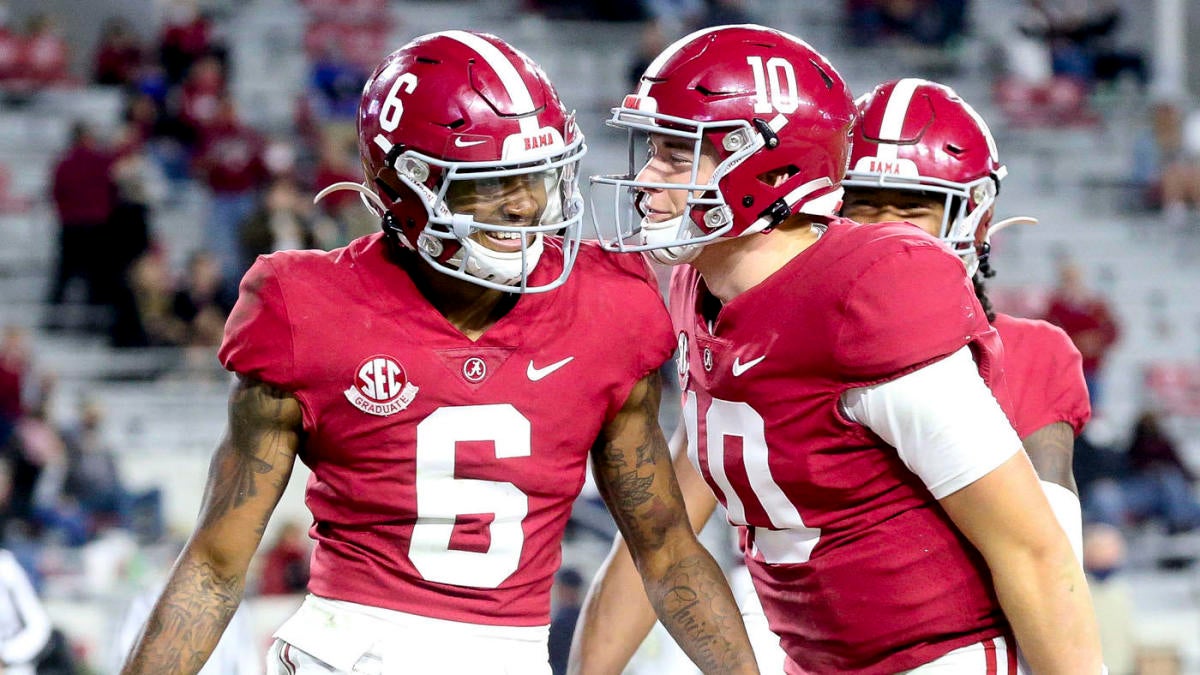 No. 4 Notre Dame's final tune-up before its showdown with No. 1 Clemson next week went down without much drama Saturday. The Fighting Irish cruised to a 31-13 win over Georgia Tech courtesy of another dominant defensive outing as the Yellow Jackets mustered just 66 yards in the first half. But the Fighting Irish weren't the only historic power to show some defensive might on Saturday.
Alabama shut out Mississippi State 41-0 and held the Bulldogs' air-raid attack to just 200 total yards. While much of the attention from the No. 2 Crimson Tide's dominant victory will focus on receiver DeVonta Smith's four touchdown receptions, it was the most impressive defensive performance to date for Alabama.
Another traditional power certainly not known for its defense also shined in that regard on Saturday as No. 24 Oklahoma bested Texas Tech 62-28. The Sooners led 48-14 at halftime, thanks in part to 17 points scored off three Texas Tech turnovers. The Red Raiders did bust a few big plays on the Sooners' starters, but the authoritative victory in the turnover battle was a welcome sight for an Oklahoma defense that has struggled this season.
There was a lot to cover with those games and everything in between. CBS Sports was here every step of the way to update you with the latest scores, highlights and storylines throughout the day.
College football scores — Week 9
No. 5 Georgia 14, Kentucky 3 — Box score
No. 7 Cincinnati 49, Memphis 10 — Box score
No. 1 Clemson 34, Boston College 28 — Takeaways
Michigan State 27, No. 13 Michigan 24 — Recap
No. 4 Notre Dame 31, Georgia Tech 13 — Box score
Auburn 48, LSU 11 — Recap, takeaways
Texas 41, No. 6 Oklahoma State 34 — Recap, takeaways
No. 2 Alabama 41, Mississippi State 0 — Box score
No. 8 Texas A&M 42, Arkansas 31 — Box score
No. 3 Ohio State 38, No. 18 Penn State — Recap, takeaways
No. 10 Florida 41, Missouri 17 — Box score
No. 24 Oklahoma 62, Texas Tech 28 — Box score
Check out the complete Week 9 scoreboard
Check these out …