2020-21 Winter Preview: Central Girls Basketball – Ozarks Sports Zone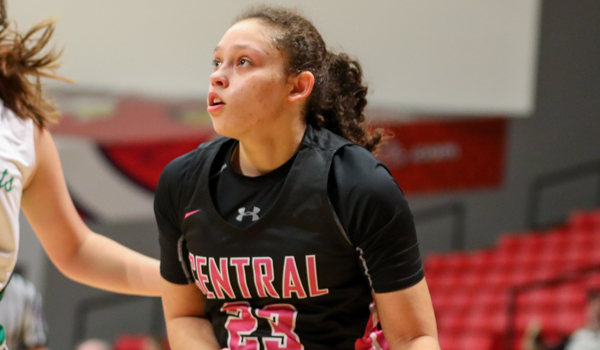 By Chris Parker
Central girls basketball doubled its win total from seven wins two years ago to 14 wins last year. The Lady Bulldogs finished 14-13 overall, which marked the program's first winning season since 2011.
"I believe we made a big leap last season in wins because our leadership and the contribution that our freshmen made to our team. We had seniors who may have not put tallies in the stat column, but they were very dedicated and committed to the program and that showed true leadership throughout the entire group," Central head coach Caitlin Lamberth said. "Also, the addition of Heaven Shockley and Aaliyah Pittman really helped put points on the scoreboard as well as many other contributions throughout the season."
Central returns one of the state's top players in Makaiya Brooks. Brooks, who has committed to play collegiately at the University of Memphis, averaged 24.9 points per game as a junior while knocking down 99 total three-point shots. She has scored 1,674 total points in her career.
"Makaiya is very versatile and competitive. I have put her in many positions on the floor playing the point and a post at times and she can do it all. Her scoring ability is great and she has worked extremely hard to be a great defender which makes her such a great asset. She leads by example through her hard work and her willingness to get the job done and it helps the entire team stay focused," Lamberth said. "Makaiya is a special scorer because she has put the time in to be a great scorer. There is not a day that she is not in the gym, making time to work on her game. She has been in the gym before anyone is at school and after everyone leaves practice. Her work ethic is immense and it shows in the way she can shoot, handle the ball and get to the basket."
CLICK HERE FOR ALL OF THE WINTER SPORTS PREVIEWS
Central will rely on Brooks for both scoring and vocal leadership this year.
"I have always had high expectations from Makaiya, even when she first walked through the doors of Central," Lamberth said. "As a freshman, she was a starter who played majority of the basketball game each night, and as she has gotten older and had more experience we have talked about being more vocal. She has always lead by example in the way she practices and plays, but being more vocal is going to make her leadership really stand out this season."
Brooks will get plenty of help from the sophomore duo of Aaliyah Pittman and Heaven Shockley will provide plenty of support for Brooks. Pittman averaged 9.9 points and 9 rebounds per game while Shockley contributed 7.7 points and 8.6 rebounds per game.
"Aaliyah (LeeLee) and Heaven came in as freshmen with a lot of basketball experience. They came in and had an immediate impact because of this experience," Lamberth said. "Their size makes them hard to block out, hard to get around and hard to out rebound. But they are just aggressive when pursuing the boards. They understand that their team really counts on them to crash the boards and they do it to the best of their ability."
Tekaira Finley returns for her senior ear and third season as a starter.
"(Finley) has always made an impact on the defensive end but this offseason she has really worked on scoring more and I can't wait to translate that into the games," Lamberth said.
A trio of freshmen in Raigan Smith (5'9 guard), Dez Pierce (5'7 guard) and Miliana Sylvester (6'1 forward) will all look to make an immediate impact on the varsity level.
Smith will make a two-way impact for Central.
"Raigan is going to have a huge impact with our team on both the defensive and offensive ends of the court. She plays well beyond her years with a quick, pure shot and very good ball handling skills. She is a smart player and can anticipate on the defensive end that gives us something we haven't had on this team," Lamberth said.
Pierce brings quickness and athleticism to the court.
"Dez is quick, athletic, and going to be able to take over some point guard responsibilities for us this year. She is another guard that can get to the basket with her quick first step and rebounds the ball really well for her size," Lamberth said.
Sylvester's athleticism and size will allow her to play anywhere on the court.
"Mili is an athletic forward who we can put anywhere and she will impact the game with her size and length. She will add another dynamic to our team that we haven't had which can create a lot of success for our team," Lamberth said.
This group will look to play fast and win even more games than last season.
"Our identity will be up-tempo and fast paced. We will look to put a lot of points on the board with the scoring weapons we have," Lamberth said. "I expect our team to build on the success we had last season."
Central opens the season on Nov. 23 at Branson.