2020-21 Winter Preview: Lebanon Girls Basketball – Ozarks Sports Zone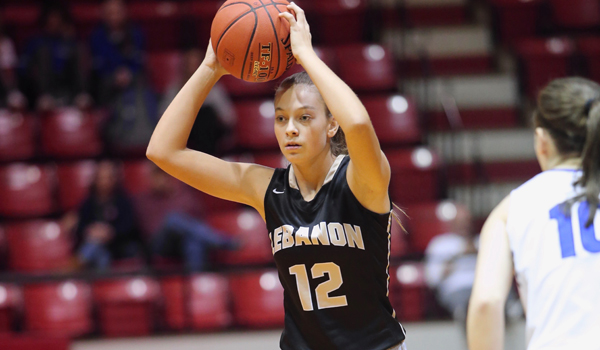 By Chris Parker
Lebanon girls basketball came up one game short of a second consecutive district title last year falling 69-30 to Ozark in the Class 5 District 10 championship game.
The Lady Yellowjackets will have to replace to production of two graduated seniors in Jenna Glendenning and Katie Mino. Glendenning earned first-team all-conference honors after putting up 15.6 points per game. She graduated as the program's second all-time leading scorer with 1,309 total points. She played in 110 career varsity games, which is a record for Lebanon girls basketball.
"(Glendenning) will go down as one of the best players ever to play for Lebanon," Lebanon head coach Jacky Payne said. "The thing I will miss most about her is her smile. (She is) a great person, leader and talented competitor. She played to win. Her basketball talents on both ends of the court in all areas were top notch. She set the standard for the entire program."
The returning players are led by sophomore Raegan McCowan. McCowan, who earned honorable mention all-conference last year, averaged 14 points and 6.6 rebounds per game last year.
"Raegan is a gym rat. (She) loves the game is a talented athlete," Payne said. "Her great team attitude, athleticism, versatility and poise beyond her years allowed her to be an immediate impact player on the varsity level. She has worked hard and improved a lot this summer. Her knowledge, skills and maturity will guide her to success."
CLICK HERE FOR ALL OF THE WINTER SPORTS PREVIEWS
Makayah Alexander was the team's third-leading scorer as a sophomore at 10.2 points per game. She also was named to the All-Defensive team in the Ozark Conference.
"Makayah had a really good year. As one of the team captains, she had several big games for us last season," Payne said. "She and Raegan are very similar as far as love for the game, attitude, versatility and talent. She has worked really hard over the summer and her game shows it."
The junior trio of Jocee Pettyjohn, Destiny Zimdars and Chloe Shivers all return after playing in all 28 games as sophomores. Pettyjohn started every game last year and will play point guard. Zimdars will be an impactful player in the post. Shivers is a valuable asset as a guard.
Shelby Bybee (senior), Kara Campbell (senior), Jaidyn Collins (sophomore), Hannah Henson (junior), Brooklyn O'Cain (freshman) and Ciaria Keeney (freshman) will all contribute this year.
"We will play hard, smart and together," Payne said. "We should be very competitive even though we are somewhat young. I really like our players, and I believe this will be another fun, successful year for the Lady Jackets. As always, our motto is to be 'physically aggressive and mentally alert'."
Lebanon opens the season Nov. 30-Dec. 4 at the Fair Grove Tournament.