2020-21 Winter Preview: Fair Grove Boys Basketball – Ozarks Sports Zone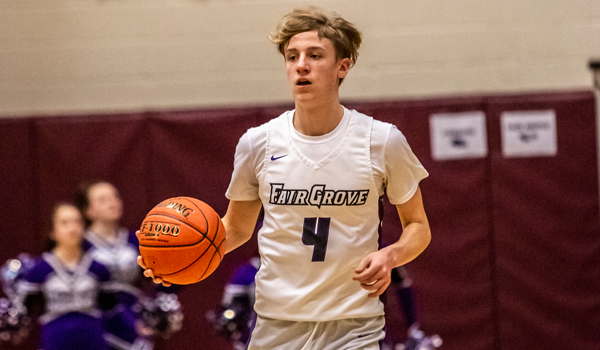 By Dana Harding (For OzarksSportsZone.com)
Last season proved to be another successful campaign for Fair Grove and second-year head coach Cale Ramsey.
The Eagles finished with a 22-8 record and captured the program's third district title in the past five years before falling to Blair Oaks in the Class 3 quarterfinal round.
"We had a great season last year," Ramsey said. "I had a good group of seniors that were motivated to win. They came to practice every day with a mindset that they were going to leave the gym better today than they were yesterday."
Those graduated seniors include David Oplotnik, Cole Gilpin, Dominik Hoskins, Ambrose Broyles and Darin Oplotnik.
David Oplotnik and Gilpin each received all Mid-Lakes conference and all-district honors, while Broyles was named to the all-conference team.
David Oplotnik also was named to the Class 3 all-state team.
"David is a kid that will be hard to replace, his leadership and work ethic are going to be greatly missed," Ramsey said. "His drive to be better, and to make everyone around him better, are skills that cannot be coached. David was an all-state basketball player for good reason."
CLICK HERE FOR ALL OF THE WINTER SPORTS PREVIEWS
While graduation losses are never easy to replace, Fair Grove does return a talented group ready to continue the school's rich tradition.
Ryan Berry (JR, 6-foot-3, 8.2 ppg, 1.5 rpg, 1.3 apg)
"Ryan is a solid athlete that keeps adding new elements to his game every year that makes him tough to defend," Ramsey said. "He loves the game of basketball and continues to get better year after year."
Devin Carroll (JR, 6-foot-4)
"Devin is one of the hardest working kids we have," Ramsey said. "He will really have to step up and fill big shoes for us on the offensive end. I think his strength and length will give some defenders problems."
Logan Daniels (JR, 5-foot-10)
"Logan is a really good player on both ends of the floor," Ramsey said. "He moves really well without the ball in our offense and shoots a high percentage from the field. On the defensive end, Logan is our best on-ball defender."
Kody Stacye (JR, 6-foot-3)
"Kody played big minutes for us last year on the varsity team," Ramsey said. "Kody is a tough kid that takes on any challenges thrown his way. I am looking for Kody to have a breakout year."
Josh Orr (JR, 6-foot-4)
"Josh is a long and lengthy athlete," Ramsey said. "He has shown a bunch of improvement already from last year. I believe Josh will be our X factor in a lot of games this year."
With a host of open spots on the roster, opportunities exist for varsity newcomers to step in and make immediate impacts.
Ramsey expects sophomore Jaxon Rowden, sophomore Garin Geitz and junior Tyler Padgett to compete for varsity minutes this season.
"We are going to be a young and inexperienced team at the varsity level, however, we have a good group of kids coming in that are hungry and excited to step into their new roles," Ramsey said. "We have been a tough team defensively over the last couple years and that cannot change for us to be successful again this year."
Ramsey believes his team's potential will depend on how quickly things gel at the defensive end of the court. With so many new faces stepping into new roles, team chemistry may take some time to develop.
"Our biggest strength over the past couple years has been our ability to make it tough on our opponents to score," Ramsey said. "That cannot change this year if we want to be successful. We will be fine on the offensive end — we have guys that see the floor well and can score from all over — but we will have to get everyone to buy in defensively for us to be successful."
Fair Grove opens its season Nov. 30 in the Clever Invitational Tournament.