2020-21 Winter Preview: Neosho Boys Basketball – Ozarks Sports Zone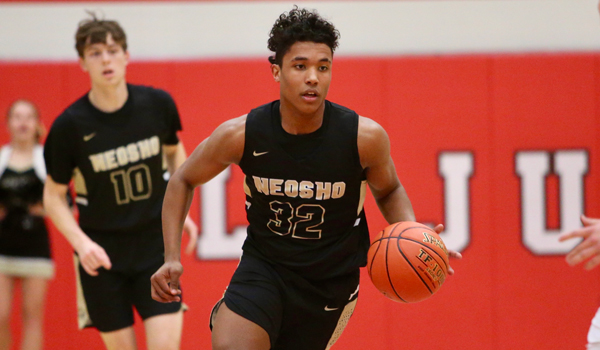 By Chris Parker
Neosho boys basketball finished at 13-13 last season. This year the Wildcats will be looking to get back above .500 for the first time since 2010 behind three returning seniors who played in every game last year.
Leading the returning players is senior Landon Austin. Austin earned second-team all-conference honors last season after he led Neosho with 17 points per game. He also averaged 5.8 rebounds and 3.8 assists per game from his point guard spot.
"He is one of the most aggressive kids I have ever coached. He has a knack for always finding the ball and is very strong which allows him to force his will. He also has a great midrange, finishing ability, and shot 82% from the free throw line and that allowed him to score in many facets and efficiently," Neosho head coach Zane Culp said. "I expect him to be the same player he was last year. Having that same stat line while everyone knows about him would be very impressive. He did a good job of adjusting last year while having some of his biggest games late in the season."
Chase Flynn and Dalton Brodie give Neosho two more seniors with a wealth of varsity experience. Flynn averaged 9.1 points and 5.4 rebounds per game last year. Brodie averaged 6 points and 2.7 rebounds per game.
"I think Dalton will take a much heavier load on offense; he had a good summer and has gotten bigger and stronger over the offseason," Culp said. "Chase will need to continue to be our "glue guy" he was third on the team in every statistic: scoring, rebounding, assists, steals, while leading the team in charges taken with 13. He averaged 9 ppg last year and over the offseason he has been working hard to be able to give us more offensively."
The duo brings a couple different things to the court for Neosho.
"Dalton has a great ability to score at the rim by taking people off the dribble and with great post moves. He is also going to be our best defender and get the toughest assignments," Culp said. "Chase is great at getting out in transition and offensive rebounding; he scored a bulk of his points in those two ways. He also is great team defender by always being able to help his teammates and guard many positions."
CLICK HERE FOR ALL OF THE WINTER SPORTS PREVIEWS
Juniors Landon Werneke and Marc Duncan along with sophomore guard Carter Fenske have all impressed Culp with their off-season improvements. Werneke will look to be a strong shooter and defender. Duncan will provide a defensive spark. Fenske is a great shooter who knocked down 71 threes in sub-varsity action last year.
Sophomore guard Brock Franklin brings tenacity and will be a key player at backup point guard. Classmate River Brill will bring athleticism and versatility to the lineup.
That sophomore class will be a source of strength both this year and coming years for the Wildcats.
"Our sophomore class is one of the best complete grades Neosho has seen in a while. Last year as freshmen, they went 19-3 and we look for some of them to help varsity and some to continue their winning ways on JV. This is a big year for them to step forward and be ready to take Neosho basketball somewhere exciting their junior and senior years," Culp said.
Health, like with all teams, will be a focus this year as the COVID-19 pandemic looms over the season.
"In this unprecedented year, the best thing we can hope for is everyone to stay healthy, but I think that if our seniors take a big step forward and our underclassmen acclimate to varsity basketball quickly that will put us in position to once again improve upon our record," Culp said.
Overall, Culp is excited for what the season could bring with a good mix of seniors and new players.
"I think this year will be exciting and different year because we have a mix of varsity proven seniors with underclassmen that haven't played varsity," Culp said. "My expectation is for our program to keep improving and moving forward. That doesn't necessarily just depend upon win/loss record but in continuing the new brand of Neosho Basketball."
Neosho opens the season on Dec. 3 at home against Aurora.