"Decreasing My Energy": Nick Kyrgios Opens up on Negative Impact of Tennis on His Life – EssentiallySports
Nick Kyrgios is known to be a man who does not focus on the others' opinions. He also does not have many regrets over the course of his career, despite the many controversies he has been involved in. However, there is one thing he regrets, and that was after acting on the advice he received from many others.
Kyrgios revealed that he regrets seeing a sports psychologist after paying heed to what many people around him said. At the same time, Kyrgios said there came a point just before the start of the season where he considered taking a break from tennis.
"I feel like everything that I have been told by one of those people was completely incorrect," Kyrgios said recently.
"I got myself out of this, to be honest, I got myself out of what I was going through, I regret that. They just put a lot of things in my head that just weren't…I just regret that," he added.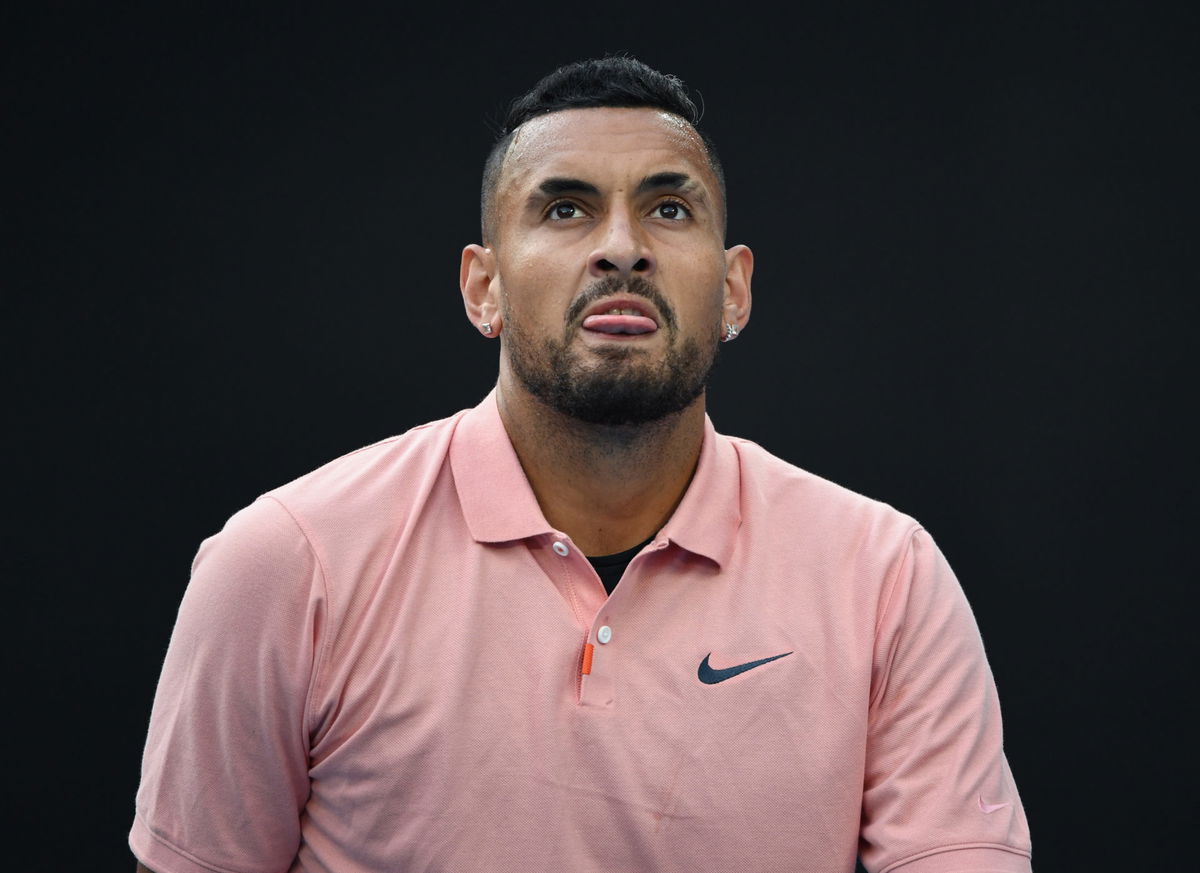 Why Nick Kyrgios wanted to stop playing tennis
Kyrgios said he was seeing a psychologist before the ATP Cup in January this year. That was when he was mulling whether he needed to step away from the sport, for as long as a year.
He felt like doing something else altogether could help him return with a better mindset.
"Was thinking maybe it was time for me to just take a year off…I couldn't look at a tennis court, I had no happy feelings," he explained. Kyrgios added, "I had no desire to be out there, I had no motivation. I had no need for growth out there."
"Wasn't making me happy"
Kyrgios said that it was actually counter-productive for him to continue playing the sport at the time. "It wasn't making me happy. If anything, it was decreasing my energy. It was a negative impact on my life," the 25-year-old said.
Kyrgios admitted that he never wanted to retire from the sport at that stage, but just take a break and find his feet again. He wanted to explore other things to do at that time which could make him feel good.
However, Kyrgios did not need to act upon that thought. Soon, he received an automatic break as the ATP Tour was halted due to the pandemic.
While it was not ideal, Kyrgios did get the break he was looking for and he has not played since February. He is back on the practice courts, though, and aims for a return in the coming season.
Read More – "Ton of Potential": Tennis Legend Shows Interest in Coaching Nick Kyrgios