Sports minister denies £300m survival package bias towards Tory heartlands – The Guardian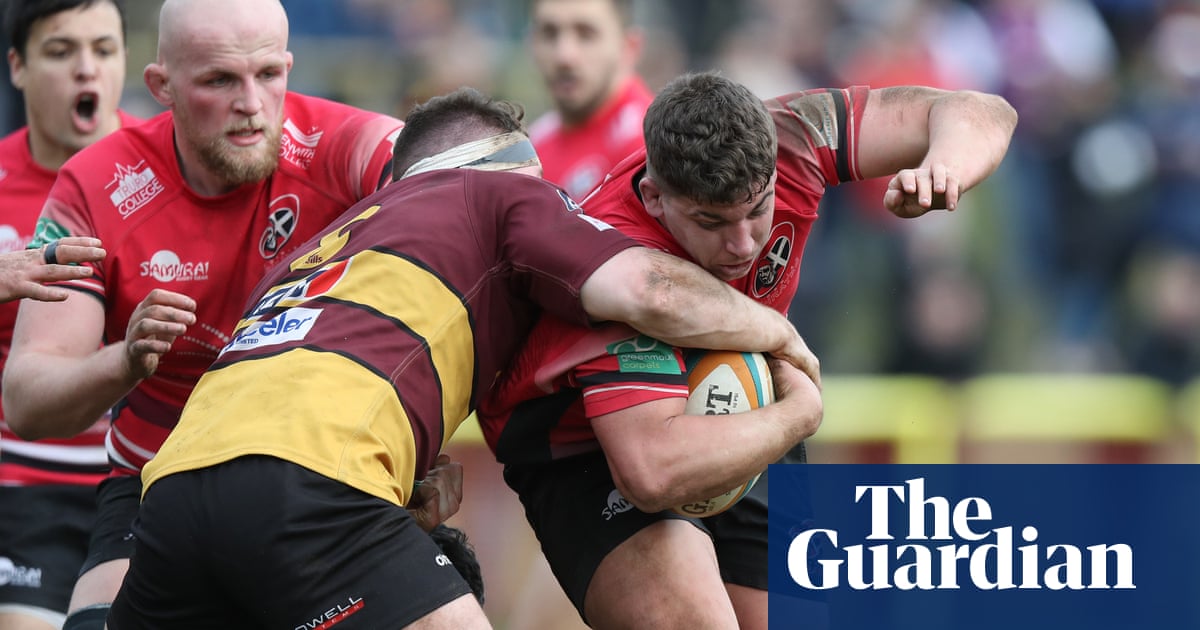 The sports minister, Nigel Huddleston, has insisted emergency funds for spectator sports have not been targeted at Conservative heartlands, after rugby union received the lion's share of a £300m pot.
The government's Sport Winter Survival Package will deliver financial support to 11 different sports, mostly as loans, with the aim of supporting them through the current period where revenue has dried up because of an absence of paying fans.
The move has been unequivocally welcomed by the bodies that stand to benefit from the scheme, but with professional football largely left out of the settlement, some eyebrows were raised. Huddleston said there was "enough money to go around" in football to make it an exception but denied there had been any bias in awarding funds, with rugby union set to receive £135m while basketball was granted £4m.
"The money is based on the need of clubs to make sure they survive, so it is not a north-south divide, Tory v Labour area," Huddleston said. "You will see the money is being spread fairly well across the country. It is based on an assessment of need and I am comfortable with that criteria rather than anything else being applied."
Huddleston admitted pressures on government finances means many sports will be receiving loans that are only just enough to keep them afloat during the winter. He also did not rule out a further emergency scheme in the spring should the situation not improve.
"There's a huge amount of demands on government money at the moment across all sports and we need to make sure we are careful but also that it has the biggest bang for the buck," Huddleston said. "I think you've seen already during coronavirus that we respond to what the circumstances are. So if by spring we're not in the situation we hope we can be in we'll have to look again at seeing what further support might be necessary."
Amongst the other beneficiaries of the package are horse racing which will receive £40m, rugby league which will receive £12m, £6m for motor racing and £2m for badminton. Football will receive £25m for the non-league levels of the men's game and a further £3m to support women's football.
With awards of money related specifically to losses sustained from an absence of spectators, those also responsible for amateur activity have a more complicated challenge. The chief executive of Badminton England, Adrian Christy, said support was "much needed" but remained uncertain as to how the money may effectively help the grassroots of his sport.
"The funding provides significant support to Badminton England and will allow us to stage the Yonex All England Championships next year, which is fantastic," he said. "It will also provide much needed support to the wider badminton community which has been significantly affected by the pandemic. We are doing all we can to continue supporting the grassroots of the sport and are working with Sport England to determine how the funding can be allocated."
Grassroots sport remains under intense strain, with Huddleston admitting the £100m given to leisure companies in October would "probably not" be enough to preserve the sector. Tanni Grey-Thompson, the chair of leisure industry body ukactive, has written to MPs calling for leisure centres to be reclassified as essential businesses, allowing them to open during Covid lockdowns.
"The physical activity sector has a hugely important role in the physical and mental wellbeing of your constituents as well as being crucial to the country's recovery from Covid-19," Lady Grey-Thompson told MPs. "With the prospect of continued restrictions on a national and local level for the foreseeable future, it is vital the physical activity sector is recognised as safe and essential, and is able to remain open. I would urge you to make your voice heard on behalf of your communities."
Oliver Dowden, the secretary of state for Digital, Culture, Media and Sport, said: "We promised to stand by sports when we had to postpone fans returning. We are doing just that by delivering another £300m on top of existing business support schemes. Britain is a sports powerhouse, and this government will do everything we can to help our precious sports and clubs make it through Covid."