NFL Week 13: What we learned from Sunday's games – NFL.com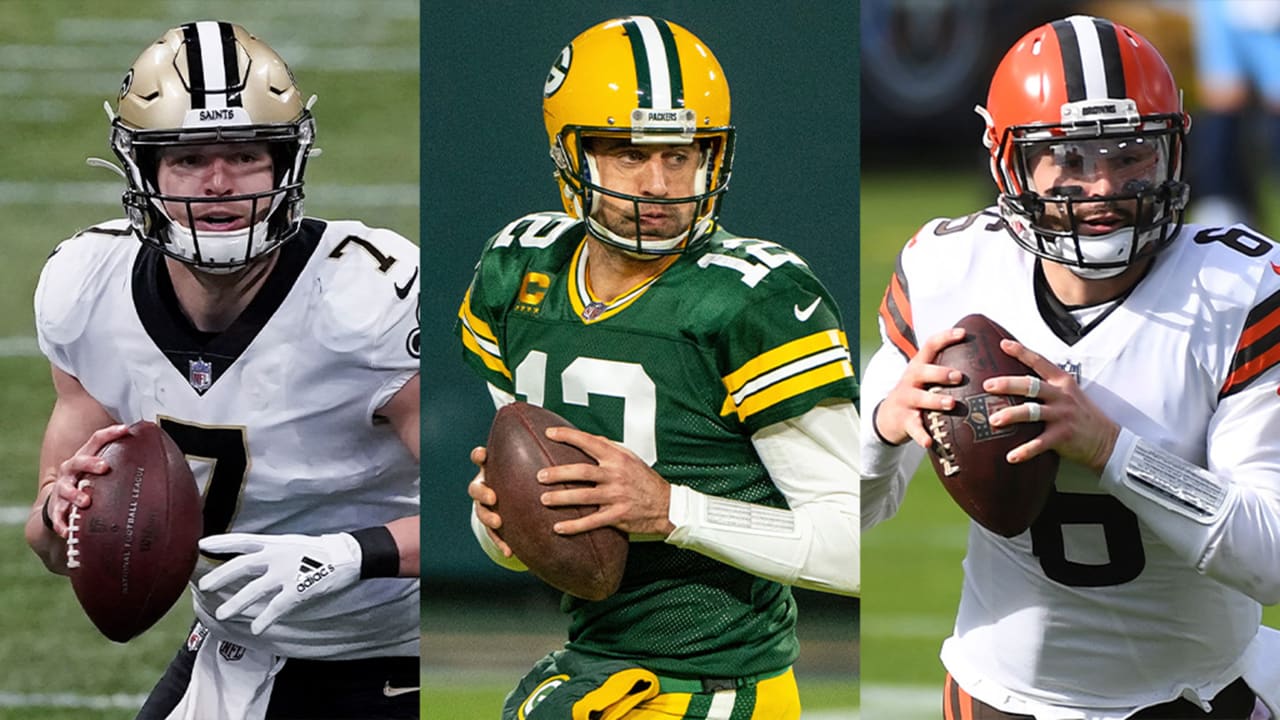 1) Two summers ago, before the pandemic and the failed Freddie Kitchens campaign, the Titans (8-4) spent weeks listening to everyone count them out in their season-opener against the offseason darling, then promptly destroyed the Browns in their house to emphatically start a memorable season. Fifteen months later, the Browns (9-3) returned the favor. Cleveland punched Tennessee in the mouth from the start, arriving in Nashville with an attitude that it would not be bullied by the big kid on the block. The Browns set the tone by forcing Derrick Henry's first fumble lost in 375 touches, then scored on their first six possessions, beginning with a field goal and following it with five straight touchdowns that left the Titans shocked and staring at the scoreboard from the sideline in complete disbelief. The most stunning development of the day, though, came from the arm of Baker Mayfield, who compiled a masterful performance, completing 25-of-33 passes for 334 yards, four touchdowns and his second-best single-game passer rating (147) of his young career. Though they entered Week 13 with an 8-3 record and the AFC's top wild card spot in their possession, plenty of folks doubted the Browns' legitimacy. They hadn't taken down a contending team all season, and when they faced such opponents, they were handled quite easily. Not on Sunday, though, as the Browns wrested control of their narrative from the hands of doubters and put the league on notice. Cleveland isn't a team that just feasts on woeful opponents — it can handle the title fighters, too.
2) Cleveland's defense didn't provide much evidence that it would be able to contain Henry prior to Sunday, but the Browns used a total team effort to make Henry a virtual non-factor. The Browns ran out to a quick lead thanks to the aforementioned forced fumble, then poured it on with their streak of touchdown drives that dug the Titans a hole too deep to ride Henry out of and to a comeback. The usually powerful, rumbling, wrecking ball of a back appeared to be a lesser version of himself Sunday, too. Typically good for a long run or two per game, Henry's longest carry of the day was for just 10 yards. Credit is due to Browns defenders like B.J. Goodson and Karl Joseph (among others), who abandoned all fear when in pursuit of Henry and closed in on Henry like a heat-seeking missile, cutting down the back before he could get out into open space and stuffing him at the goal line on a two-point conversion attempt. A year ago, the Browns put on a similar performance against Lamar Jackson, boxing him in en route to a stunning early season win. Much later in the next year's season, Cleveland earned an even more emphatic and meaningful win by shutting down Tennessee's most important player. Considering their inexcusable penalty total (13 accepted for 92 penalty yards), this could have gone much differently, but instead, the Browns made a statement with their victory.
3) Perhaps the Titans were still enjoying their blowout win over the division-rival Colts last week when it came time to kick things off Sunday. Tennessee came out flat, turning the ball over on downs and then fumbling away their next possession before finally getting on the board to make it 17-7. The Titans' defense — namely, Breon Borders — was abysmal, with the Browns picking on Borders relentlessly and running out to a 38-7 halftime lead. The Titans displayed what can happen when they play coherent football in the second half, but the massive deficit at the break proved too much to overcome. A week after making its own statement with its domination of Indianapolis, Tennessee fumbled away its chance to prove Cleveland's doubters right, and created its own doubt in the process.