Virginia basketball pauses activities; Should Michigan State be furious? – JerryRatcliffe.com
By Jerry Ratcliffe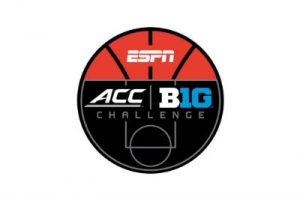 Virginia men's basketball announced Wednesday night that it had paused all team-related activities because of COVID-19 issues within the program and that the Cavaliers home game scheduled for Sunday has been postponed.
The news came less than 24 hours after Wednesday night's scheduled nationally-televised game with Michigan State in the ACC/Big 10 Challenge was also postponed due to virus issues. Neither game has been rescheduled at this point.
Wednesday night's game had been billed as the "Hauser Brothers" showdown with UVA's Sam Hauser and brother Joey Hauser with Michigan State. It was a highly anticipated contest, not only because of the Hauser's but because the Spartans have long been a thorn in the Cavaliers' saddle, having knocked UVA out of back-to-back NCAA Tournaments a few years ago.
Apparently, Michigan State and Spartans coach Tom Izzo found out at the same time the rest of the world learned of the cancellation.
Michigan State took its hour-long flight from Lansing to Charlottesville, and checked into its hotel. Close to four hours later, around 11:30 p.m., Izzo and his team were told the game had been postponed. The Spartans flew home Wednesday morning.
The reaction in Michigan was negative.
"Michigan State basketball's Tom Izzo should be furious after Virginia postponement debacle," screamed a headline on a Detroit Free Press story in reaction to the situation.
"Schools within the Big Ten and ACC who were scheduled to play each other supposedly agreed on strict and appropriate levels of pre-competition testing, with one person with knowledge of the situation calling them 'strict cancellation guidelines around positive tests' that might be discovered," the Free Press story read. "This one is on the Big Ten, and the Atlantic Coast Conference and the NCAA and all of its member institutions for not making it a priority to be on the same page and come to mutual agreements to follow the game guidelines if they tried to play.
"Those tests and test results should have been determined before any team stepped foot in an airport."
Virginia certainly can relate to that after its football team traveled to Tallahassee last Friday night, delaying its flight until 6 p.m. in order to assure its team was healthy to play a night game at Florida State the following night. Early Saturday morning, FSU called off the game, citing COVID issues, injuries and opt-outs.
While the ACC asked UVA to return to Tallahassee on Dec. 19 to play the game, Cavaliers coach Bronco Mendenhall said no.
As of Wednesday night, at least 53 basketball games had been postponed or canceled due to Covid issues, including three games in the ACC/Big Ten Challenge: Michigan State at UVA, Wisconsin at Louisville, and Michigan at NC State.
The NCAA allowed Division I teams to play seven nonconference games this season. Virginia was to be Michigan State's (5-0) next-to-last nonconference game.
Virginia, 3-1, was to play Michigan State, William & Mary and Villanova (Dec. 19, Madison Square Garden).
There has been no word on whether Michigan State and W&M will be made up.
Izzo said prior to the visit to Charlottesville that he was looking forward to the matchup because "Tony Bennett is a good friend, and his dad's (former Wisconsin coach Dick Bennett) is a great friend," with the latter going way back.
"It's a special matchup for Joey and Sam, both being the leading scorers for their teams going in, but difficult for their parents," Izzo said.
"You know, 40 years ago, I don't know if I could have done what they're doing in college," Izzo said. "They're almost in prison [due to Covid protcols]. And I don't want to make light of it, but it's more difficult that we all think."
Duke coach Mike Krzyzewski, whose team lost to Illinois in the Challenge, questioned whether college basketball should keep playing or take a pause.
"I don't think it feels right to anybody," Krzyzewski said. "I mean everyone is concerned.
"You have 2,000 deaths a day. You have 200,000 cases. People are saying the next six weeks are going to be the worst," the Duke coach said. "To me, it's already pretty bad. On the other side of it, there are these vaccines that are coming out. By the end of the month, 20 million vaccine shots will be given. By the end of January or in February, another 100 million. Should we not reassess that? See just what would be best?"