Aussie rookie Charlie Rorke escapes squirrel gripping ban in French rugby – Sydney Morning Herald
"There's no place for that in the game. Leave the field."
Rorke was charged by European Professional Club Rugby under Law 9.27 – a player must not do anything that is against the spirit of good sportsmanship – and relating to incidents regarding grabbing players by the genitals, faced a ban between 12 weeks at the low end, and 104 weeks (or two years) at the top end.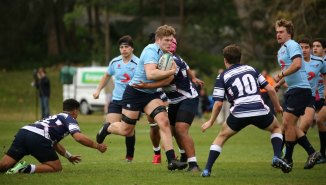 England prop Joe Marler was recently suspended for 10 weeks for grabbing Wales skipper Alun Wyn-Jones on the genitals as a joke in the Six Nations.
But Rorke pleaded not guilty and argued he only grabbed Sarto's shorts while cleaning out.
After a five-hour hearing in front of a EPCR judiciary panel, where Rorke and Sarto both gave evidence via video conference, the panel found the red card was warranted but effectively cleared the Australian of squirrel gripping by punishing Rorke under a different offence category.
He was given a two-week suspension for taking taking Sarto out off the ball in a "reckless or dangerous" manner.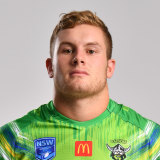 Rorke is a well-known talent in Australian rugby circles, after emerging as a star of the future in 2016 and 2017 while playing at St Ignatius' College, and for the NSW and Australian schoolboys teams.
Rorke was subject to a tug-of-war between codes and elected to sign with the Canberra Raiders in 2017 on a rookie contract.