What we learned from Chargers' win over Raiders on Thursday night – NFL.com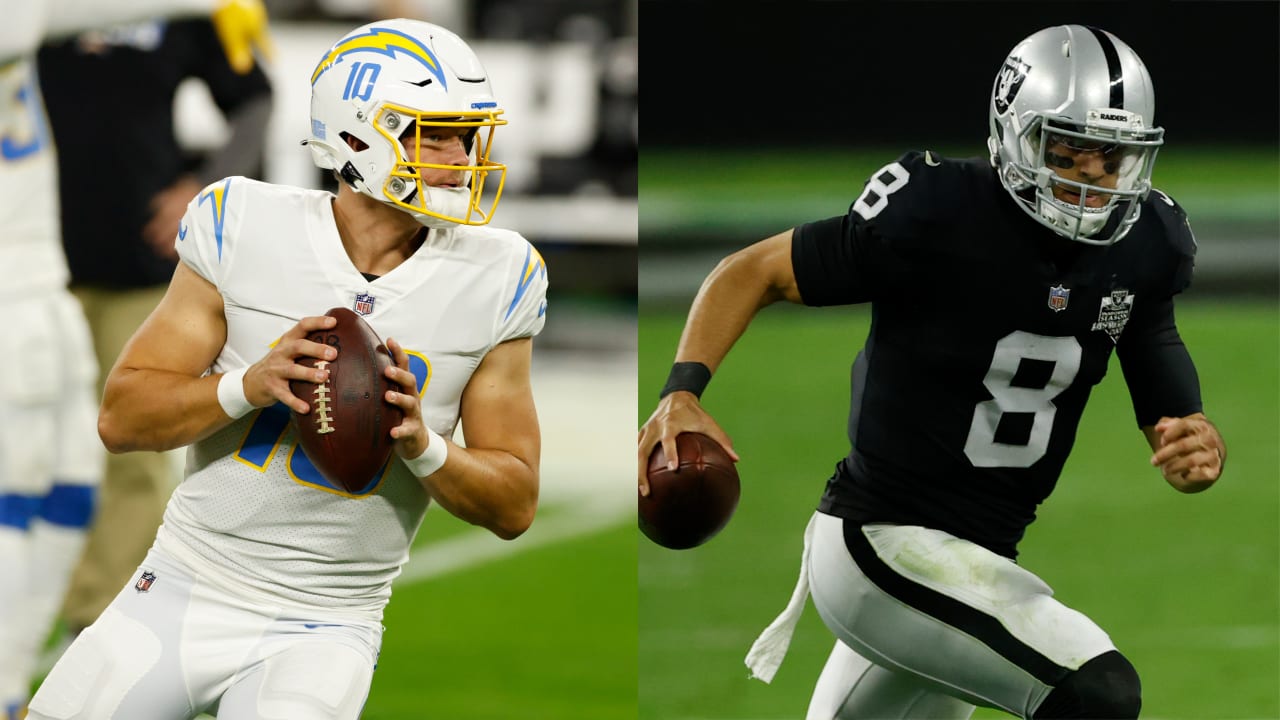 4) On just their second offensive drive of the game, the Raiders were hobbled when quarterback Derek Carr sustained a groin injury. Enter Marcus Mariota, who's still got some spring in his step and potential in his play. The former first-rounder played for the first time as a Raider and immediately breathed new life into the stagnant squad. Playing against the most recent Oregon Duck drafted in the first round, Mariota looked every bit the guy who was taken second overall by the Titans in 2015. Mariota extended plays with his legs and troubled the Bolts as he completed 17-of-28 passes for 226 yards and a touchdown, while also invigorating the Silver and Black's stumbling rushing attack with a game-high 88 yards on nine carries. Mariota piloted the Raiders back from a 24-17 deficit, his two-yard scoring run in the fourth quarter leading to overtime, where he pushed Vegas ahead on a Daniel Carlson field goal. But the Raiders defense couldn't make a stop. Mariota's storybook night should've ended in a victory, but it wasn't meant to be. With two games left, if Carr's groin allows him to play in Week 16, there might be a decision to be made as to who gets the start. Nonetheless, while the Raiders' playoff hopes are done for all intents and purposes, Mariota showed Thursday that he isn't.
5) Turns out Darren Waller's pretty phenomenal even when Carr's not throwing him passes. The Raiders' top pass catcher and Carr's favorite target was magnificent once more, failing to miss a beat when Mariota took over. Waller hauled in a 35-yard TD from Mariota in the second quarter to ignite the Raiders offense and another huge individual showing. Waller had game-highs of nine catches and 150 yards and showed once again when he's at his best, he's one of the best. All the more astounding is how much at times Waller carries the passing game with the Raiders offering so little help in the receiving corps for much of the season.