Burton's Basketball Notes: Week 4 | O-zarks Sports Zone – Ozarks Sports Zone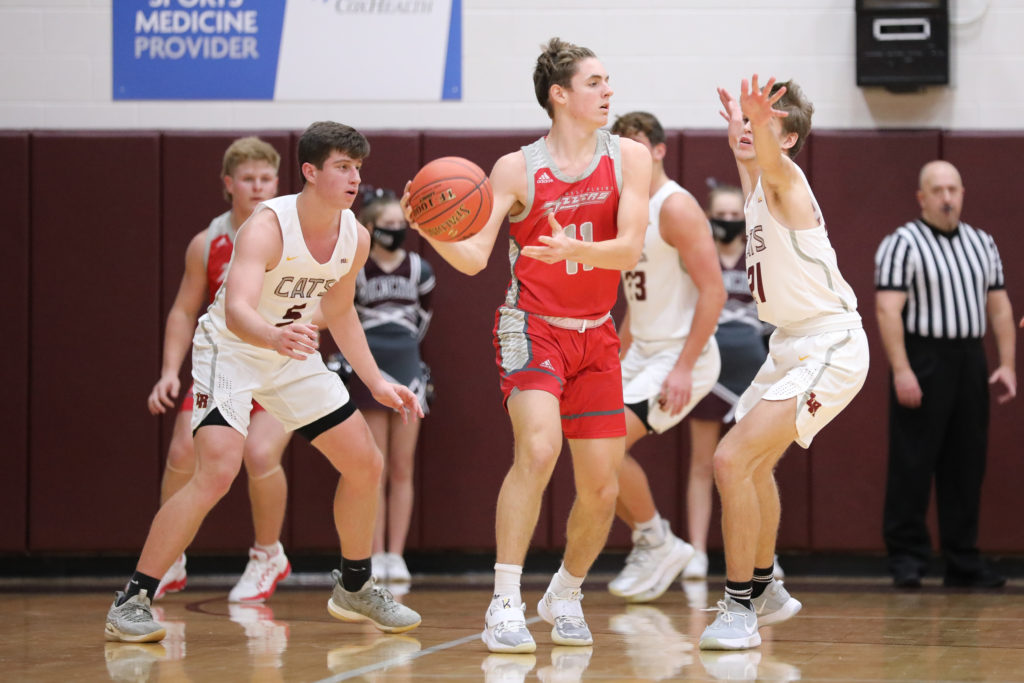 By Jordan Burton (For OzarksSportsZone.com)
Jordan Burton takes a look around at the area's basketball scene. You can reach him on Twitter @thejordanburton with suggestions for players, teams and stories he should highlight.
o Kickapoo girls def. Nixa
On paper this was a huge matchup between the top two teams in the area through the first four weeks of the season. Junior Bella Fontleroy returned to score 20 and the Lady Chiefs continue to validate why they're without question the best team in the Ozarks right now, specifically when healthy.
o West Plains boys def. Bolivar
West Plains topping Bolivar makes two statements true. It limits any perceived gap between Bolivar and the pack in Class 5, but also shows the parity that exists in the class. Rogersville beat West Plains, who beat Bolivar who has battled with Class 6 powers Kickapoo and Republic. Then, there's the string of Webb City, who lost to East Newton (Class 4) in OT, who lost to Mount Vernon (Class 4) in OT, who beat Nevada (Class 5) in a showdown. Class 5 is the most wide-open class on the boys' side in the Ozarks. The Zizzers are quietly 5-2 and have a really good senior in Taylor Harrison.
o Thayer boys def. Carthage
Class 3 Thayer beat Class 4 Lamar and Class 6 Carthage on neutral floors this week. Thayer coach Matt Pitts has been on a crazy run with seven straight district championships, five consecutive 20-win seasons and a Final Four run in 2014. And in all that success, you can make a case that this is his most balanced group. Typically, Thayer has hung its hat on defense, which this group is allowing just 40.3 PPG. This group is averaging nearly 66 PPG, which would make it the most explosive offense in more than a decade. Junior guard Jordan Andrews scored 30 in the win over Carthage. Andrews and classmate Gage Pitts are one of the top tandems in Class 3.
o Mt. Vernon def. East Newton
We referenced this game above and we'll likely see a postseason rematch. But, what this does is reiterate that Mount Vernon doesn't rebuild, just reload. The 'Neers have beaten Monett, Nevada, East Newton and Aurora for a perfect start. Senior guard Mason Ballay has gone 25-25-22-33 in those four games. He's a bucket and junior Kai Brown is also a sniper, giving them a splash brothers feel. Mt. Vernon and East Newton might be the two best teams in the Big 8 and one of them will win District 12 and have a chance to make a playoff run. MV should be unbeaten going into the Blue & Gold, East Newton will be a one-loss team with a chance to earn some respect at the Neosho Tournament.
• Kaemyn Bekemeier's Latest Offer
We knew the 5-foot-9 guard was good when she picked up Class 5 All-State honors as a freshman, joining fellow 2023 prospect Jada Williams as a the only freshman to do so in the last five seasons. Williams currently holds offers from programs like Mississippi State, Notre Dame, Baylor, Louisville, etc. Bekemeier isn't at that level yet, but her most recent offer from Oklahoma State – her first Power 5 offer – shows that her ceiling is clearly one that doesn't exist. Expect more Power 5s to get involved sooner rather than later. She's just scratching the surface and with another loaded Republic group that she gives an explosive element to, expect to hear about her and the Lady Tigers frequently.
• Cade Coffman Putting Together Historic Career at Evangel
Coffman's teams at Mountain Grove were some of the most successful and entertaining teams in the O-Zone era. The 6-foot-4 junior guard has rolled that success into a great career at Evangel. His 19 points vs. Clarke on Dec. 15 put him over 1,000 for his career, becoming the 36th player in program history to do so. He's currently averaging 17.8 points and 8.3 rebounds. At that pace, he would finish the season with more than 1,200 points and move into the top 25 on the all-time scoring list. There's also a chance Coffman finishes with his second 500-point season of his career, which would make him just the 8th Crusader to do so. Currently sitting at 23rd on the all-time 3-point FG list. He's done this through 2.5 years. Long story short, Coffman will have a chance to go down as an all-time great at Evangel.
• Hot Start for Hayley Frank at Mizzou
Throughout her career at Strafford we got used to seeing Hayley Frank do Hayley Frank type things in terms of pure efficiency. In basketball, players with 50-40-90 lines are unicorns. That break down is 50 percent from the field, 40 percent from 3 and 90 percent from the line. We're talking basketball royalty such as Kevin Durant, Larry Bird and Steph Curry kind of numbers. Four games into her sophomore season she's averaging 13 points and eight rebounds with a 73-50-89 split. Small sample size, but she's missed seven field goals (19-26) and one free throw (8-9). She's a statistical anomaly and has been so since she picked up a basketball.
• Kickapoo Alum Jordan Sanders is REALLY Smart
Former Kickapoo star Jordan Sanders had a fantastic two years at UC-Irvine, earning Big West Freshman of the Year award in 2017-18 (10.5 points, 4.7 rebounds) and All-Big West honors in 2018-19 (20.3 points, 7.1 rebounds). However, injury derailed her junior season to just seven games.
Now, Sanders – with a B.S. in Psychology and Social Behavior in hand – has taken her talents to Los Angeles where she's averaging 11.5 points and 3.8 rebounds for USC. The kicker is that Sanders will have an opportunity to complete grad school while finishing her final two years of eligibility.
So, to recap, she lives on the beach and will have two degrees without having to pay a cent in just five years. Winning.
• NOTE: We will not have games of the week or top performances, but will release full holiday tournament previews this week