European rugby tournaments plunged into doubt by new Covid variant fears – The Guardian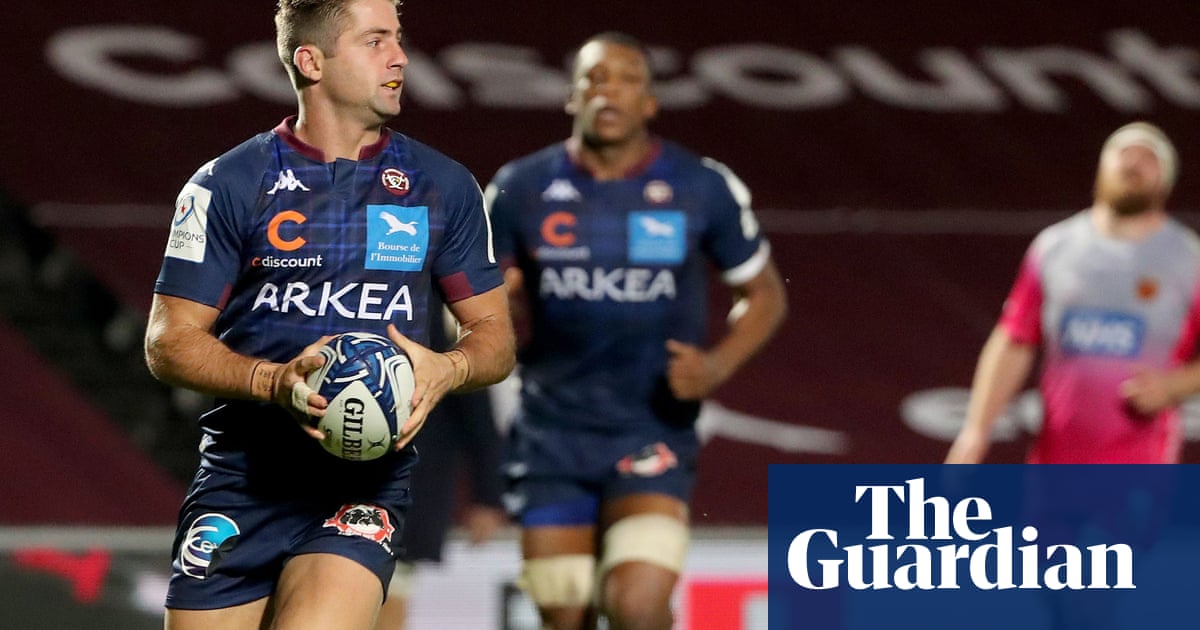 The worsening Covid-19 situation is threatening to derail the European club rugby season and disrupt next month's Six Nations championship with the French government on the verge of banning Top 14 club teams from travelling outside their own country.
With infection rates rising sharply, European tournament organisers, EPCR, will hear on Saturday morning whether the French government has effectively ruled out any realistic chance of the final two group rounds of the Champions Cup and the Challenge Cup being completed as scheduled.
EPCR officials have been doing their best to convince the French authorities that all necessary health and safety protocols will be in place for visiting teams but accept that the continuing spread of the virus has not improved the prospect of their two competitions proceeding without major interruption.
Six European matches were called off in the previous round of fixtures before Christmas and, as things stand, there is no space in the current calendar for the games to be replayed, other than potentially scrapping the proposed two-leg quarter-finals in early April and proceeding straight to the semi-finals and finals.
Leading European figures, however, insist it would be inconsistent to wipe out a fortnight of cross-border club fixtures and then permit the French national team to travel for the Six Nations as normal. If the French government do opt to tighten border restrictions, officials argue it should trigger unilateral discussions and a review of the existing domestic and international calendars, which might also affect this summer' British & Irish Lions tour of South Africa.
While the Six Nations officially remain hopeful that cross-border international games will take place next month – assisted by biosecure bubbles for national squads – there are already growing concerns that the Women's Six Nations may not take place with no fixtures yet confirmed.
As for the European competitions, the organisers do not consider it feasible to proceed without the French clubs taking part. Earlier this week it emerged that the Top 14 clubs were unhappy with the testing protocols in place at the Premiership and Pro14 clubs. It was subsequently agreed by both those leagues that players would be tested three days before matches – in line with the Top 14 clubs – and EPCR presented the changes to the French government on Thursday. It was at that meeting however, that the French government expressed increasing fears over the more transmittable variant of Covid-19 which is increasingly prevalent in the UK.