Men's Tennis Announces 2021 Schedule – Georgia Tech Yellow Jackets – Georgia Tech Official Athletic Site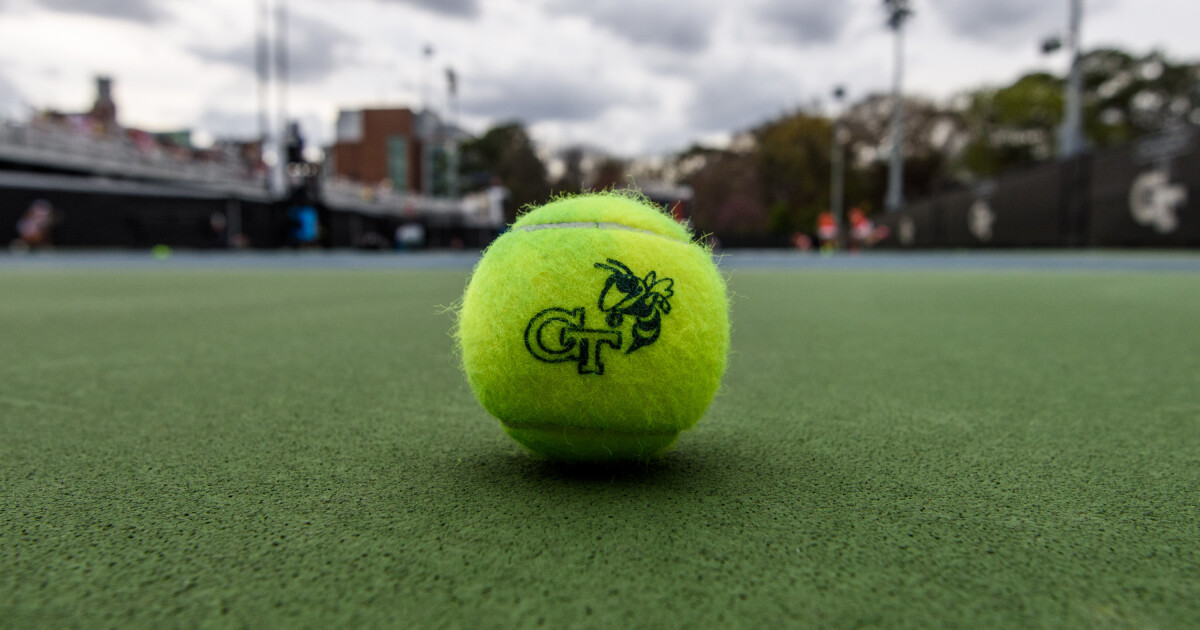 THE FLATS. – Georgia Tech men's tennis announced its 2021 schedule on Tuesday. The Yellow Jackets schedule features a total of 13 Atlantic Coast Conference opponents as well as five top-25 ranked teams from the 2019-20 season.
"We are extremely excited that we can compete safely and under structured COVID-19 protocols that our medical staff has put in place," said Ken Byers Men's Tennis Head Coach Kenny Thorne. "Our guys have been looking forward to playing for quite a while. We appreciate the facilities, staff and administrators involved in making this season happen. They have worked very hard to give our guys the chance to compete, so we are grateful."
The Jackets kick off their season on Jan. 16-18 at Tech's annual MLK Invitational Tournament at the Ken Byers Tennis Complex in Atlanta, Ga.
Tech takes on Kennesaw State at home in a double-header on Jan. 28 before heading to Auburn, Ala., to take on the Auburn Tigers on Jan. 31, then renew Clean, Old-Fashioned Hate in Athens on Feb. 5 against Georgia.
Three matches against South Carolina (Feb. 7), Georgia State (Feb. 12) and The Citadel (Feb. 14) at home will take place prior to Tech beginning ACC play.
ACC play begins on the road against Miami on Feb. 19 and Florida State on Feb. 21. The following week Tech returns home to face Duke and North Carolina, before heading back on the road to face Clemson on March 5.
The Yellow Jackets final non-conference match looks to be a home contest against Georgia Southern on March 7, with trips to Virginia on March 12 and Virginia Tech on March 14 scheduled for the next weekend.
Tech will host four consecutive ACC match-ups at home during late-March and early-April against NC State (March 26), Wake Forest (March 28), Notre Dame (April 9) and Louisville (April 11). Boston College closes out the regular season for the Jackets on the road on April 18.
The ACC Tournament takes place April 21-25 in Rome, Ga., while NCAA Regionals start May 7-8 with NCAA Super Regionals slotted for May 14-15. NCAA Division I Championships will be held in Orlando, Fla., May 20-29.
SPECTATOR ATTENDANCE FOR 2021 TENNIS SEASON
In order to maintain social distancing guidelines recommended for indoor and outdoor events by the Centers for Disease Control and Prevention (CDC), attendance at the Ken Byers Tennis Complex for this year's men's and women's tennis dual matches will be strictly limited to guests of student-athletes and coaches of competing teams on the team pass list. For multi-team events, including the men's tennis season-opening MLK Invitational Tournament (Jan. 16-18) and the women's tennis ITA Kick-Off Weekend (Jan. 23-24), there will be no spectator attendance, including no team pass lists, due to safety protocols.
Those in attendance at dual matches will be required to adhere to campus policies by wearing a mask, practicing social distancing and sitting in designated seats. Regrettably, due to the limited capacity and health and safety protocols, matches will not be open to the general public.
Alexander-Tharpe Fund
The Alexander-Tharpe Fund is the fundraising arm of Georgia Tech athletics, providing scholarship, operations and facilities support for Georgia Tech's 400-plus student-athletes. Be a part of developing Georgia Tech's Everyday Champions and helping the Yellow Jackets compete for championships at the highest levels of college athletics by supporting the A-T Fund's Annual Athletic Scholarship Fund, which directly provides scholarships for Georgia Tech student-athletes, and Athletics Initiative 2021, Georgia Tech athletics' ongoing $125 million initiative to allow Tech to recruit the nation's most elite student-athletes, build a better student-athlete once they arrive on The Flats and, ultimately, win! To learn more about supporting the Yellow Jackets, visit atfund.org.
For the latest information on Georgia Tech Men's Tennis, follow us on Twitter (@GT_MTEN), Instagram (GT_MTEN), Facebook (Georgia Tech Men's Tennis) or visit us at www.ramblinwreck.com.