NFL fantasy football: Anatomy of an elite fantasy football tight end – NFL.com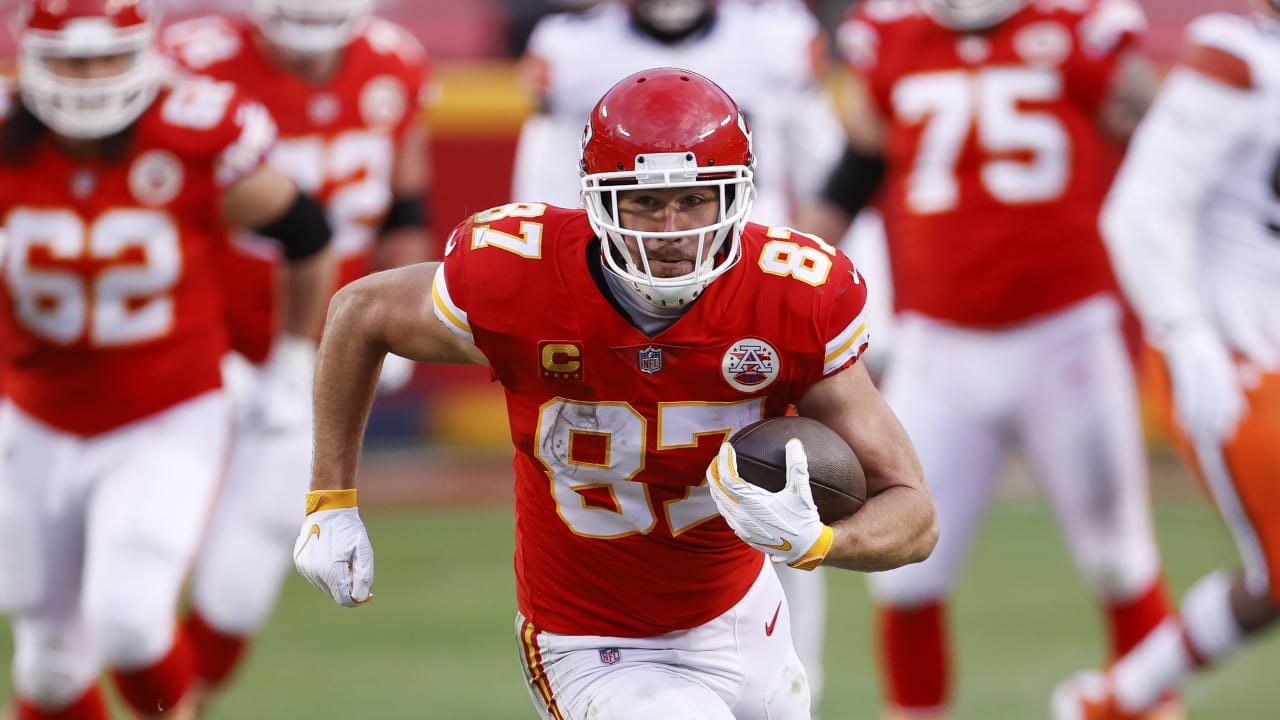 What makes an elite fantasy tight end? What are the things that help separate the guys at the top of the list from everyone else? Let's start with the obvious — they're on the field. A lot.
Of the top 12 tight ends in 2020, all were on-field for 60 percent or more of their team's snaps. Seven of the 12 participated in 70 percent or more of the offensive snaps. Sometimes it's just as simple as understanding that you need to be on the field to produce.
That threshold gets higher when you move up the food chain. Over the past three seasons, six different players have finished in the top three at the position (Kelce, Waller, Kittle, Zach Ertz, Hockenson, and Mark Andrews). Except for Andrews in 2019, none of those players played fewer than 74 percent of the snaps.
(Side note: In retrospect, Andrews' 2019 season is a marvel. He played just 41 percent of the snaps in Baltimore's run-heavy offense yet somehow led the team in targets, receptions, and yards while hauling in 10 touchdowns. Of course, touchdowns are fickle beasts and, with the rise of Marquise Brown, Andrews' 2020 regression seemed inevitable. If Brown continues to progress and/or the Ravens add more receiver help, it's fair to wonder if Andrews has already hit his high-water mark.)
Being on the field is nice but unless your guy is getting the ball, he's just out there getting his steps in. To that end, it shouldn't be much of a surprise that the top-flight tight ends are targeted on a level akin to top-flight wide receivers. Of the six unique players who finished among the top three tight ends dating back to 2018, only Hockenson had a target share of less than 22 percent. Then again, Hock's 169.8 points would have landed him no better than sixth over the previous eight campaigns, which makes him a complete outlier.
Alright, we've found players who are frequently on the field and being targeted. That's cool. But few things are more frustrating for fantasy managers than watching your player catch the ball while the digital line of scrimmage marker is still on the screen. Unless those targets are coming near the end zone, picking up yards a couple at a time is a tough way to live. Since most tight ends don't have the short area elusiveness of your average slot receiver, it's a lot harder to find the positional equivalent of Jarvis Landry or Julian Edelman.
Air yards might not be the most elegant measure of a player's pass-catching production, but it can be a good marker for a player's potential weekly ceiling. After all, it's a lot nicer to pick up yardage in chunks, rather than dinks and dunks. In that case, 7.2 is your magic number. Looking back at our six top tight ends from the past three seasons, all of them have had an air yards per target number of 7.2 or higher. It's there that you can separate your actual passing game threats from your typical emergency outlet.
Through it all, Kelce, Kittle, and Waller continue to be our tight end overlords. And I, for one, welcome them — especially in the first three rounds of any drafts. But what about that next tier of tight ends? Who among them is worthy of reaching for in drafts and who should be left on the board to be someone else's headache? Find out next time on Dragon Ball…wait, I already did that. Uh, just come back next week. Thanks.