NFL Championship Sunday winners and losers: What was Matt LaFleur thinking? – NFL.com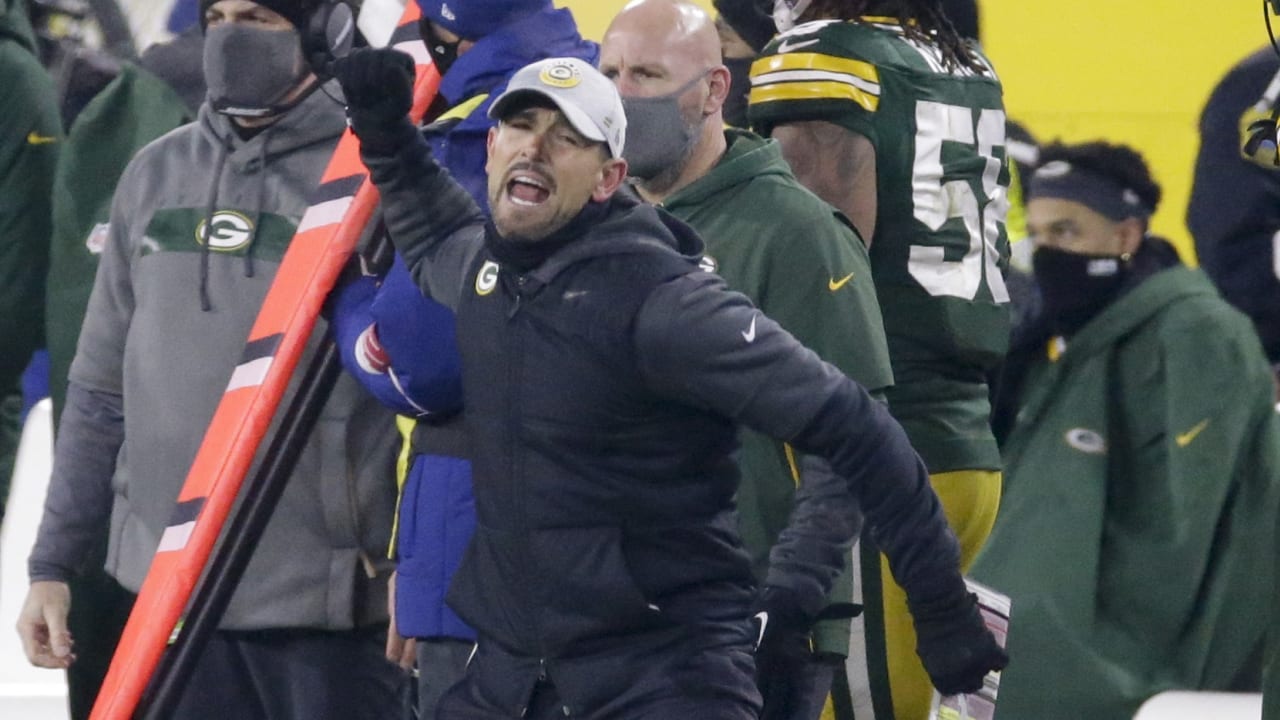 Everybody crushed Gregg Williams' zero-blitz call that allowed the Raiders to squeak out a win over the Jets in early December. In fact, Williams was fired the very next day. Well, the Packers' defensive coordinator made a similarly ludicrous coverage decision at the end of the first half on Sunday.
With eight seconds left in the second quarter, the Bucs had the ball near midfield without any timeouts, setting up a likely Hail Mary heave toward the end zone. Inexplicably, Pettine dialed up man coverage with a single-high safety. This left Packers CB Kevin King, who was abused all day in coverage, on an island. Scott Miller proceeded to sprint right past King and haul in a 39-yard touchdown pass with one second left in the half. An absolutely devastating blow that gave Tampa a 21-10 lead at the break.
Could this end up costing Pettine his job? Well, LaFleur certainly wasn't happy about the defensive strategy in the postgame.