Wednesday Round-Up: Russell Wilson And Seahawks Launch Russell Wilson NFL FLAG Football League – Seahawks.com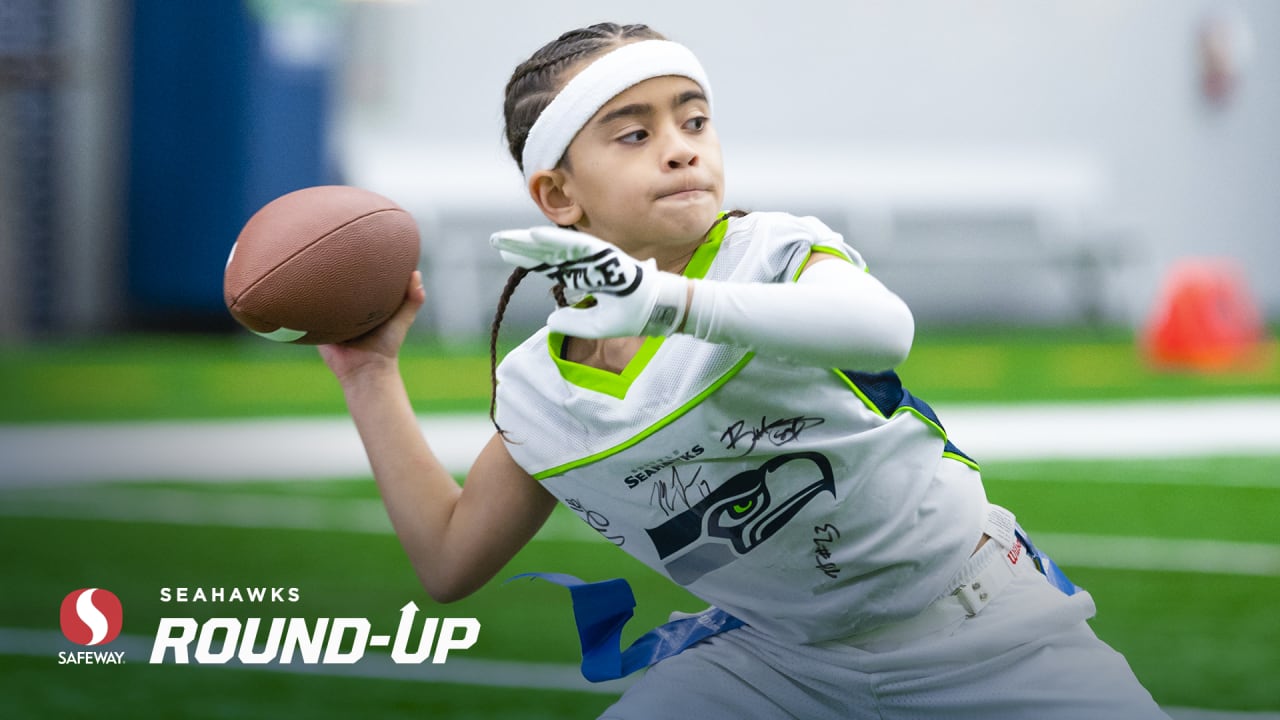 Introducing The Russell Wilson NFL FLAG Football League
Flag football was already one of the fastest growing sports in the country, and it just received a major boost in the Puget Sound with a new league, Russell Wilson NFL FLAG Football.
The league will provide access to premier playing facilities, Seahawks and NFL gear and apparel, and exclusive training tips from Russell Wilson. All NFL FLAG participants will also be eligible to compete in the NFL FLAG tournament series, with a chance to compete at the NFL FLAG Championship.
The program is open to boys and girls between the ages of 4 and 14. Locations include Seattle, Renton, Kent, Bothell, Tacoma and Bellevue, and more are expected to be added throughout the year. Registration is currently open through April 4, with the spring season beginning in early May and running through late June. Games will be played exclusively on Saturday and Sunday afternoons.
With the health and safety of athletes and staff in mind, all games will follow NFL FLAG Return-to-Play Protocol, as well as federal, state, and local COVID-19 guidelines. All events will be subject to change, delays and/or cancellation depending on the recommended COVID-19 safety measures.
"I can't wait to bring the official Russell Wilson NFL FLAG league to the Seattle area this year and provide a fun, inclusive environment for kids to learn and enjoy the game of flag," Wilson said in a press release. "Working with NFL FLAG and helping them lead the way around the world for youth to learn the game of football is one of the most exciting moments in my life. This incredible game will teach kids in Seattle and all over the world life lessons about working as a team and improve their athletic skills, all while providing an experience they will never forget! I'm looking forward to growing the game of flag football globally starting right here in Seattle!"