Michigan Basketball: 2 players who need to step-up for injured Livers – Detroit Jock City
We've got a match-up! Oh, how I've missed this tournament and will welcome it back with open arms. The East's number one-seed Michigan Basketball team will open the tournament Saturday in a match-up with Texas Southern. Texas Southern won their First-Four play-in game 60-52 over Mount St. Mary's in a battle of the sixteen's.
March Madness never fails to provide us with a plethora of storylines along with educating us on schools we may not be quite familiar with.
Texas Southern trailed Mount St. Mary's by ten at the half Thursday night but stormed back with an 11-0 run to start the second half to take the lead. Mount St. Mary's wouldn't go away quietly stringing together an 8-0 run to answer but eventually gave up an 8-0 run of their own before being eliminated.
Michigan Basketball will need to be aware of John Walker, who pulled down nine rebounds plus scored a game-high 19 points. He's a skilled forward head coach Juwan Howard needs to game plan for come Saturday.
More from Detroit Jock City
The game is set for Saturday, with the opening tip scheduled for 3 P.M. ET. You can watch the game on CBS.
Things won't be easy for Michigan Basketball, who will be without star-forward Isaiah Livers indefinitely.
If March Madness has taught us anything over the years, its teams should never look past an opponent.
The Wolverines should cruise past a school like Texas Southern, but Juwan Howard needs to make sure his group is laser-focused on the task at hand and not looking forward to a matchup with either LSU or St. Bonaventure.
It will be difficult to make up Livers' production after averaging 13.1 points per game, good for second on the team behind the Wolverines' sensational freshman center Hunter Dickenson. Dickenson averaged a tremendous 14.2 points per game.
If Michigan Basketball hopes to advance deep into the tournament, they will need contributions from someone other than Dickenson, Eli Brooks, Mike Smith, and Franz Wagner.
Livers is irreplaceable, but Howard will likely look to guard Chaundee Brown for a much-needed offensive boost.
Brown shot 39% from three, averaging 7.7 points in 24 games this past season, coming off the bench in his first year with the Wolverines. Brown joined the Wolverines via the transfer portal after three solid seasons with Wake Forest. If the Wolverines have any hope of an Elite Eight birth or beyond, they will need someone like Brown to shoot the lights out.
Stretch forward Brandon Johns is likely to get the starting nod, and he's talented enough to score double-digits if given the opportunity. I suspect Howard will look to Johns to step-up playing alongside Dickenson when the Wolverines shy away from a small lineup.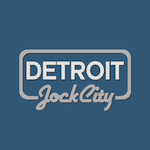 Want your voice heard? Join the Detroit Jock City team!
Johns only averaged 4.1 points in just over 10-minutes per game. That won't jump out at you, but his nearly 54% conversion rate from the field along with shooting 43% from three and 84.6% from the charity stripe may translate to nearly a double-digit scoring total if he plays over 20-minutes per game throughout the tournament.