NFC West roster reset: NFL's most competitive division heats up – NFL.com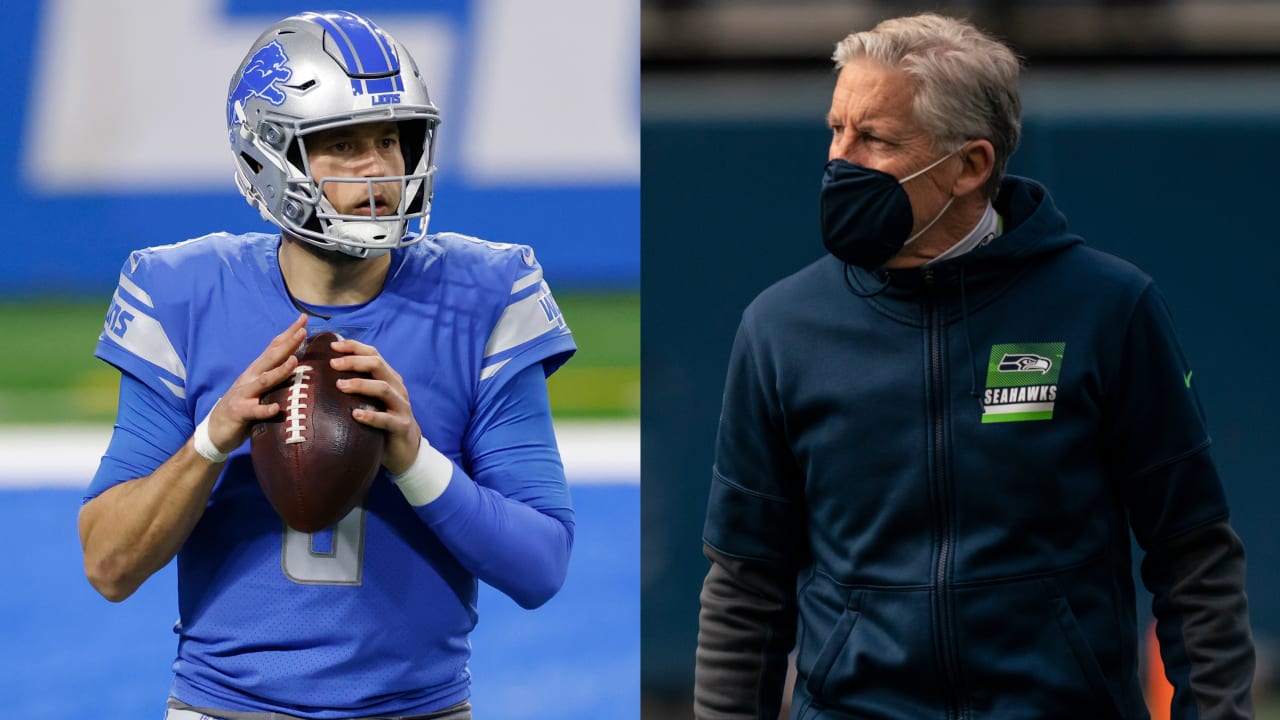 BIGGEST ADDITION: Rodney Hudson, center
Old team: Las Vegas Raiders
Signing J.J. Watt sparked more headlines, and understandably so. Watt was better last year than some have indicated, and his presence in the locker room could prove to be even greater. But trading for Hudson probably moves the performance needle a bit more. The three-time Pro Bowler is one of the best centers in football and instantly elevates what was a subpar offensive line in 2020. Arizona still has work to do there.
BIGGEST LOSS: Haason Reddick, outside linebacker
New team: Carolina Panthers
It took four years, but Reddick finally made good on his first-round selection. That delayed development explains why the Cardinals let him walk this offseason, and likely why he netted just a one-year deal in Carolina. Arizona boasted one of the better pass-rushing units in the league in 2020 and might have to replace Reddick's 12.5 sacks by committee. But between Watt, Chandler Jones, Isaiah Simmons and Markus Golden, those pieces already seem to be in place.
TOP DRAFT PRIORITY: Cornerback
Parting ways with Patrick Peterson seemed necessary, with the former All-Pro in obvious decline. The addition of Malcolm Butler is fine if it's for depth. There's a reason Tennessee moved on from him. The Cards brought back Robert Alford, who's yet to play for them since signing a three-year deal in 2019. Perhaps he'll be healthy this year. But Arizona should be in the market for multiple starters. With just two picks in the top 150 (Nos. 16 and 49 overall) and six total, the draft probably won't be the team's only avenue to upgrade.
FINAL THOUGHTS:
The Cardinals are going for it. After their brush with making the playoffs, they needed to get better on offense. Perhaps they have, after reshuffling their O-line a bit and adding WR A.J. Green and RB James Conner. Should Larry Fitzgerald retire, it would be a bigger loss for the league than his team at this point. Whatever the future Hall of Famer decides, 2021 sets up to be a defining year for Arizona's head coach and quarterback. The Kliff Kingsbury-Kyler Murray combo has certainly made the Cards competitive. Their next step is making the offense more explosive. The rushing attack is efficient and sometimes dynamic, thanks to Murray. But he's not pushing the ball downfield enough, despite his deep-ball prowess, leaving Arizona in the middle of the scoring pack. Vance Joseph's defense usually does its part to win games, and the unit figures to improve this season. The same, if not more, will be expected in Year 3 of Kingsbury and Murray.