Larkin to lead MAU girls tennis | Sports | benningtonbanner.com – Bennington Banner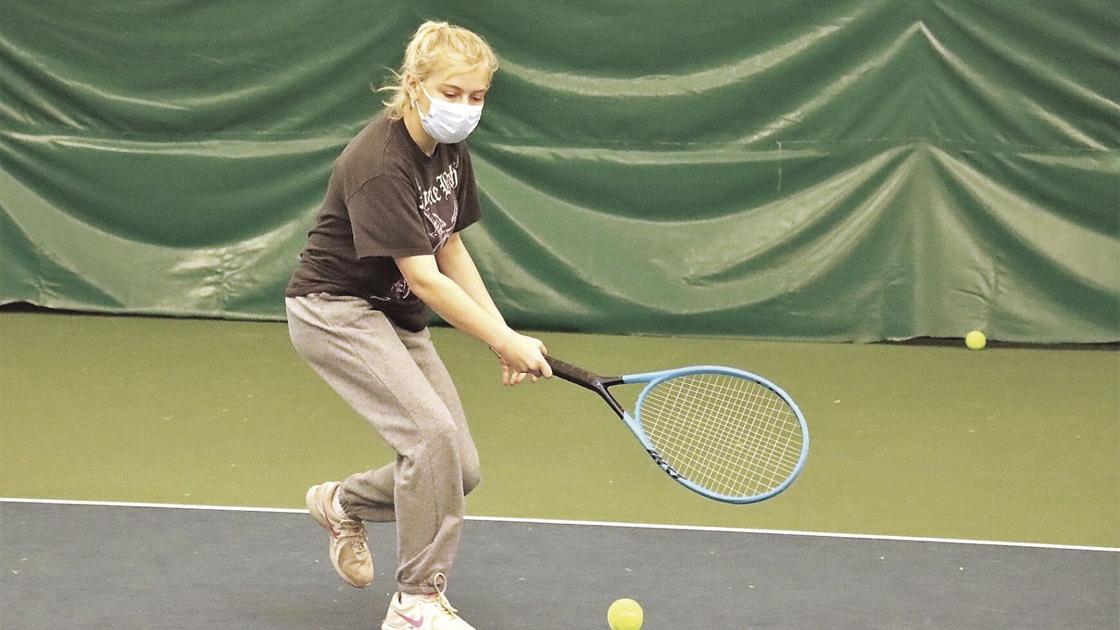 BENNINGTON — At practice in the Bennington Tennis Center on Thursday, new Mount Anthony girls tennis coach Deb Larkin was all over the place — teaching here, showing a forehand there, and praising effusively throughout.
It's that type of energy that brings the Patriots into a new season after losing last year's to the pandemic.
"What's most important is for us to develop as a team," Larkin said. "We already support each other very well. Most importantly, we're here to have fun and my job is to teach them and help them to mature and take responsibility, all the while having fun and teaching them a sport that they can play for a lifetime."
Larkin is a life-long tennis player, and said that a friend was asked about possible coaches for the team, and they said that Larkin would be an excellent choice.
"It happened that the time was right and I interviewed with [MAU athletic director] Ashley [Hoyt] last year before everything was canceled," Larkin said.
In less than two weeks, Larkin said she has a pretty good idea of who her five singles players will be, but still has to figure out the doubles alignment.
This year, the Patriots are led by a trio of juniors — Lexi Gerow, Abby Farnum and Kristine McKenna — and they'll likely take the first three singles spots.
Farnum and McKenna played as freshmen in 2019, working as a doubles team for the Patriots. Gerow also played doubles two seasons ago.
"Lexi is our captain and the other two are right below that," Larkin said. "And they've been really good for the younger and newer players. They listen and put into practice what we're teaching."
Larkin said that one new player, Sophia Anisman, could be a big surprise this season. The freshman worked all through the winter, taking weekly lessons and her performance in the preseason has Larkin putting her in the starting lineup.
"I got creative this year and had some Zoom practices as well," Larkin said. "We have practice during the day and then at night we get together on Zoom and I can teach them things, like showing a video of a tiebreaker or talking about sportsmanship."
A couple others have never played before, but Larkin was pleased that they came out for the sport.
"They're not going to play in the first couple matches, because they've only played for 10 days," Larkin said. "It'll give them a chance to see matches and then we can get them in."
Mount Anthony travels to play Brattleboro on Saturday at 11 a.m.
Roster: Abby Farnum, Lexi Gerow, Kristine McKenna, Elise Fischer, Leah Smith, Maple VanOrden, Sophia Anisman, Claire Zimpfer, Gabriella Giorgi, Dhruva Patel