Local rugby team works hard, then plays harder. – Columbia Missourian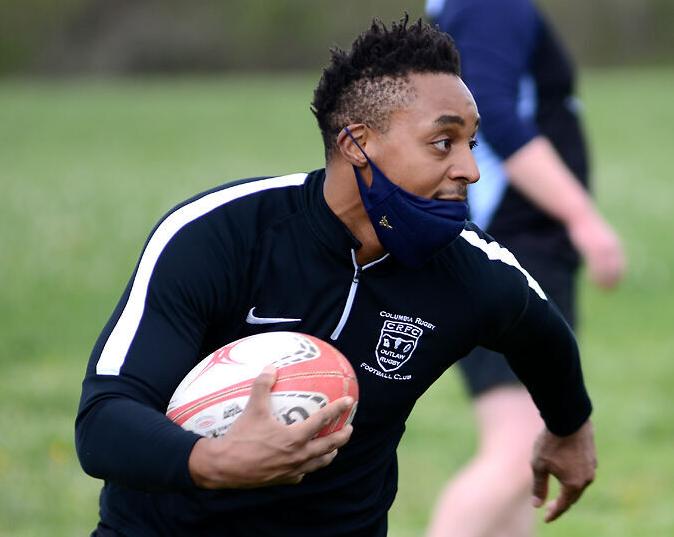 Outlaw Rugby keeps Columbia clean.
Gathering in the parking lot next to Jay Dix Station, the Columbia Rugby Football Club handed out gloves and bright orange trash bags for its roadside cleanup event. A few hours later, all of the bags lay full of litter and the gloves and boots were swapped for cleats.
The Columbia Rugby Football Club, also known as Outlaw Rugby, brought its team together for a service project to help clean up the city of Columbia on Saturday, April 17, 2021. The players walked through dense trees and next to busy roads looking for trash that had been polluting the area, picking up plastic, golf balls, cans, bottles, and other objects on the rugby pitch, South Scott Boulevard, and parts of the MKT trail.
"If we let all this stuff stay here, it will eventually just float down the Missouri River and make the trash problem worse," said coach Richard Ross.
After collecting as much garbage as they could find, the members of Outlaw Rugby played a match of touch rugby on their newly cleaned pitch. Outside of touch games and practice, the team plays in the Men's Mid-America Division III Conference and will face the St. Louis Sunday Morning Rugby team in their next game on April 24 at Jay Dix Station on 3800 South Scott Boulevard.
<!–
–>